Completed Keyword Research: What Happens Next?
Written by Nick Stamoulis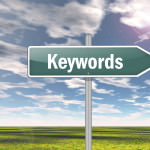 SEO is about keywords. While it's true that search behavior has changed and the search engines have a better understanding about the meaning of a search (as opposed to exact keyword match), it's still about keywords. If your content includes the words and/or phrases that match up to what someone is searching for, it has a higher likelihood of appearing in the organic results. That hasn't changed, which means that keyword research still remains a top SEO priority. Using a tool like Google Keyword Planner, website owners are advised to conduct research that will determine what keywords to target in the campaign. But what comes next? Here are the three ways that researched keywords are used:
To incorporate into existing pages
Targeted keywords should be incorporated naturally into existing website content. SEO best practice is to conduct keyword research page by page, so that you have an approved list for every page of the website. These keywords should be found in the page's URL, title tag, meta description, heading tags, and within the rest of the page content. The key is to incorporate keywords naturally and to use variations. Sticking the same keyword into all of these places is repetitive and spammy. Select a few keywords that make the most sense together and spread them out on the page accordingly.
Brainstorm blog topic ideas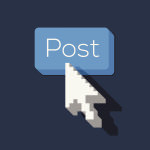 Not every keyword that is researched is going to be able to fit on the primary pages of a website, like the homepage and product or service pages. But that doesn't mean that they don't have anyplace to go. A keyword research list is a good place to start when it comes to brainstorming blog topic ideas. One of the most difficult parts of a blogging strategy is coming up with a steady stream of topics. The keyword list can help alleviate that issue. Blogs are an especially great place to target long tail keywords and question type keywords. Every question can be turned into a blog post that answers the question, with the question serving as the title.
Use the list for link building research
Link building is another time-consuming part of an SEO campaign. The quality of inbound links is much more important than the quantity of links. And it can be difficult to continue to find quality link opportunities over time. The keyword list can be used when it comes time to search for new places that allow links. Basically, every keyword can be searched with terms like "directory", "write for", "submit", "sponsor", etc.
Keyword research takes a lot of time, especially for a larger website. It should be used throughout the SEO campaign, not just for the on-site optimization portion. Over time, as the website/business evolves it's important to revisit keyword research and look for new keywords that have increased in popularity since the last time you did keyword research. One of the biggest misconceptions about keyword research is that it's "one and done" which couldn't be further from the truth.
Categorized in: SEO
LIKE AND SHARE THIS ARTICLE:
READ OTHER DIGITAL MARKETING RELATED ARTICLES FROM THE BRICK MARKETING BLOG: