SEO: A 5 Step Program
Written by Nick Stamoulis
Sometimes it seems like almost anything can be done in "5 easy steps" these days. Losing weight, building a business, earning extra income, getting over an ex, and the list goes on and on. SEO can also be categorized as a 5 step program, but it certainly isn't easy. In order to find SEO success, all five steps must be carried out efficiently. No one step is more important than the other.
Step #1- Research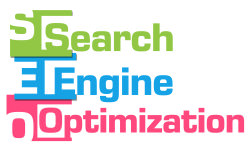 Like any marketing campaign, you need a good research-based foundation. Just "winging it" never works out well. For starters, you need to understand your audience and their behaviors both online and off. An SEO campaign is built to attract search engine spiders, but the search engines are only the messengers of information to the target audience. If you aren't sending the right message you can't expect the campaign to result in increased traffic or visitors to your site. In order to get a better understanding of how your target audience searches, you must do keyword research. Targeting the wrong keywords in an SEO campaign will result in missing out on potential clients or customers. You also need to have an accurate understanding of who your competition is in the online space based on geographic and business size factors. Find out what your competitors are doing online. Remember, just because they are doing it doesn't mean that you should too, but it may provide some good insights.
Step #2- On-Site Optimization
Once keyword research has been done for every page of a website, it's time to incorporate these keywords naturally into the content on the page and the meta tags. Read each page of content and add keywords where they fit. Don't just stuff them in there in a way that doesn't make sense. The title tag is the clickable link that should describe what is on the page in 55 characters or less. The meta tag description also describes what is on the page, but you have a little more real estate to work with since the description can be up to 150 characters. The description is the snippet that is seen underneath the title on a search engine results page so it should persuade a person to click on the link. The H1 tag, or headline, is the first crawlable text on the page. If the page includes images, use image tags, since the search engines can't "see" the image. Each meta tag that is used on the page should be unique. For example, the title tag and meta description tag shouldn't be the same.
Step #3- Link Building
A well optimized site isn't enough to get search engine spider recognition these days. The search engines rank sites well that are trusted and a good indicator of trust is the quality of inbound links that a site has. Link building is an ongoing campaign to build brand visibility and improve a link portfolio over time. Look for link opportunities on industry related sites. Link building is no longer a numbers game. Instead, it's about focusing on relevancy and user experience. In fact, link building in recent years has morphed into "link earning" which brings us to Step #4…
Step #4- Content Marketing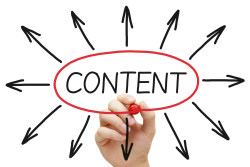 The best links to accrue are the ones that are earned naturally, meaning that another website owner thought highly enough of your website content that they decided to link to it. And how do you achieve this? By posting high quality, informational content on your website in the form of blog posts. Other website owners are much more likely to link over to a great "How-To" article as opposed to one of your product or service pages. Sharing lots of great content over time will not only establish your business as a thought leader in your niche but will also result in a link portfolio that grows naturally over time as more people find and link to your content.
Step #5- Social Media Marketing
Social media is intrinsically tied to an SEO and content marketing campaign today. While it takes time for content to gain traction in the search engines and earn inbound links, social media is a place for content to achieve immediate attention. That's why it's so important for companies to invest in social media marketing and build up their profiles over time. In some cases it can be beneficial to invest in social advertising for an additional boost.
As you can see, unlike the other "easy step" examples listed above, an SEO program isn't complete once you reach step 5. Instead, it's an ongoing process and each step must be revisited as often as necessary. For example, search intent can change over the years which is why it's a smart idea to conduct ongoing keyword research and discover new long tail keywords that can be incorporated into new content. An ongoing SEO program that taps into each of these 5 steps is going to have the biggest impact on a site's success over the long term.
Categorized in: SEO
LIKE AND SHARE THIS ARTICLE:
READ OTHER DIGITAL MARKETING RELATED ARTICLES FROM THE BRICK MARKETING BLOG: