Keep Your Core Digital Marketing Before Diversifying
Written by Nick Stamoulis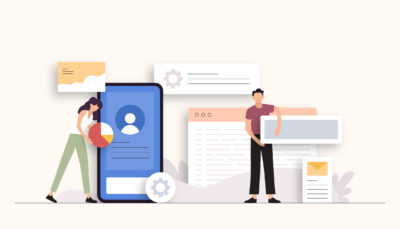 Digital marketing can benefit from diversification for success, but before you leap into multiple channels, you want to make sure your core digital marketing is maintained properly. In fact, you may find that having a lot of marketing channels isn't as effective as you'd hoped.
The best thing you can do is find what works for your business and stick with it. Having a core marketing strategy in place before you begin exploring other digital marketing avenues is highly recommended. Here are some tips to help you stay focused on your core digital marketing:
Know Your Core Digital Plan
Before you decide to expand your digital marketing, it's a good idea to not only focus on your core marketing, but to have a good grasp of what it entails. You want to put your time and energy into this core marketing, instead of rushing it so that you can attempt to dip a toe in all digital marketing options. Focus on this core marketing plan for a few months so that you can develop an SEO strategy that will be effective. Your strategy should include things such as:
Keyword research
Onsite optimization
Content
Social media link building
Once you are comfortable with your core marketing strategy and it becomes part of your routine, you can begin exploring other avenues.
Level Up Your Core Digital Marketing
Once you have your core marketing strategy set up and part of your routine, you should consider taking it to the next level. The basics of content marketing as well as social media are not difficult to grasp, so once you feel comfortable with it, you should consider taking it to the next level. What does this entail? You can begin posting on social media more often, not only to update your followers on your newly posted content, but to engage with them more. Ask questions, ask for feedback, and comment on other's posts. There are a variety of ways you can level up your current core marketing strategy.
Consider Diversifying
Now that you have your core marketing plan laid out, executed, and on a regular schedule, you can begin to consider how to diversify your marketing. Some options you may consider when branching out include social media advertising, pay per click advertising, working with additional social media platforms, and private advertising.
When taking on any of these new avenues, you want to analyze your results so that you know if they are effective or not. If something isn't effective, you don't need to continue with it. If your target audience doesn't make use of Facebook, for example, there is no reason to test Facebook ads even if they are affordable, because the people you want to see them won't.
Before you decide to branch out and diversify your digital marketing, make sure that you have a solid core marketing plan set in place. When you do diversify, you want to make sure the avenues you choose align with your goals and will be seen by your target audience.
Categorized in: Digital Marketing
LIKE AND SHARE THIS ARTICLE:
READ OTHER DIGITAL MARKETING RELATED ARTICLES FROM THE BRICK MARKETING BLOG: