4 Reasons to Align Paid Search with SEO
Written by Nick Stamoulis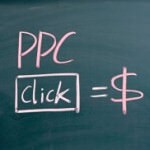 Search engine marketing (SEM) is comprised of two functions: paid and organic. As an SEO firm, we'll obviously tell you how important the organic function is, but that isn't to discredit the paid function. The best SEM campaign utilizes both and ensures that they aren't operated in silos. There are many reasons to align a PPC campaign with an SEO campaign:
The landscape of the SERP
In the past year, Google made some big changes to how the search engine results page looks, namely the fact that it dropped paid ads from the right side of the screen on desktop computers and shifted them to the top and bottom of organic results only. The result was that there are now four paid results at the top of the page, instead of the previous three. Essentially, it's one more prime spot for advertisers that shifts organic results even further down, sometimes below the "fold." If you want your website to appear at the top of the search results page, you need to invest in AdWords.
To appear for competitive keywords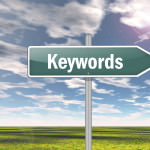 One of the biggest frustrations about SEO is that it takes time to see results, especially in a competitive space. If you have big name SERP competitors, you might never appear on page one for a priority keyword search phrase. The only way to show up might be to invest a pretty penny in advertising.
To dominate the SERP
When your ad and your organic listing both appear on the page for an important keyword search term, it gets your brand noticed and establishes relevancy. It's telling the searcher that your site is a match for what they're looking for. As an added bonus, it takes a spot away from a competitor.
Access to data
Google Analytics and Google Search Console are great tools for SEO but they do have their limitations. AdWords reporting is going to give you access to a whole new data set that can be beneficial to both paid and organic campaigns. You'll have access to keyword level data that can help you determine which keywords are driving sales and leads and which keywords are driving informational, top of the funnel searches. This data can help inform an organic content marketing strategy and help eventually generate organic traffic for these important terms.
As you can see, there are many reasons to invest in paid search along with an organic search campaign. A PPC campaign starts generating traffic from the SERP very quickly while an SEO campaign works slowly in the background. Over time, as an SEO campaign gains traction and organic traffic increases, you can scale back on PPC spend, but it's advisable to continue to invest in both as part of a well-rounded, integrated online marketing campaign.
Categorized in: SEO
LIKE AND SHARE THIS ARTICLE:
READ OTHER DIGITAL MARKETING RELATED ARTICLES FROM THE BRICK MARKETING BLOG: