Attributes of a Good SEO Firm
Written by Nick Stamoulis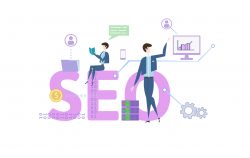 The decision to hire an SEO company isn't made lightly. The types of businesses that hire a firm as opposed to hiring someone in house to do the work typically have a limited budget and SEO work requires a significant investment. Of course, that investment is well worth it since a positive search engine presence today is so important. There are many things to consider when researching an SEO company.
If you are in the market for an SEO firm, here are some initial things to look for:
Appears prominently in search
You are hiring an SEO firm to improve your search engine presence, so shouldn't they have a good one themselves? While it's tough to rank for "SEO firm", try narrowing it down by location. For example if the company is located in Denver, try searching for "Denver SEO firm". If the company is legit they should appear within the first few pages for those search terms.
Publishes content on a regular basis
A huge component of a good SEO program today is content. Fresh content is what keeps the search engines coming back to your site and provides additional opportunities to target specific keywords. A company blog on the company website is a great place to publish content and any good SEO company will recommend that its clients start blogging. Check out the blogs of potential SEO firms that you are looking at. Do they even have one? If they do, how regularly is it updated? Ideally a blog should be updated at least once a week. If the SEO firm doesn't update its blog or doesn't participate in any other content marketing efforts it essentially isn't practicing smart SEO which means that it won't practice smart SEO for its clients either.
Active social media presence
Social media is another huge component of SEO today. The search engines want to rank web content that people find useful and the search engines measure this by keeping track of what content is shared in social media. The idea is that if content has lots of Shares, Likes, +1's, etc. that it must be beneficial. Since SEO and social media are now tied together in an important way, an SEO firm should have some social media knowledge as well. What is their social presence like? How do they use social media? SEO company social accounts are just like blogs, they need to be active to have any effect.
Legitimate client testimonials
If an SEO firm has been doing good work, it should want to show that off to the world by posting client testimonials on the site. Make sure that testimonials are from legitimate people as opposed to "John – Software Company" type testimonials that could be made up.
These are a few things to consider at the start of your search and will allow you to weed out some firms that aren't worth your time. However, even if an SEO firm does practice what it preaches that doesn't mean that it is the right fit for your business (or that your business is the right fit for the SEO company!) That will be determined once you get in touch and have some initial conversations with the SEO firm.
Categorized in: SEO
LIKE AND SHARE THIS ARTICLE:
READ OTHER DIGITAL MARKETING RELATED ARTICLES FROM THE BRICK MARKETING BLOG: