Should I Use a CMS for my Website?
Written by Nick Stamoulis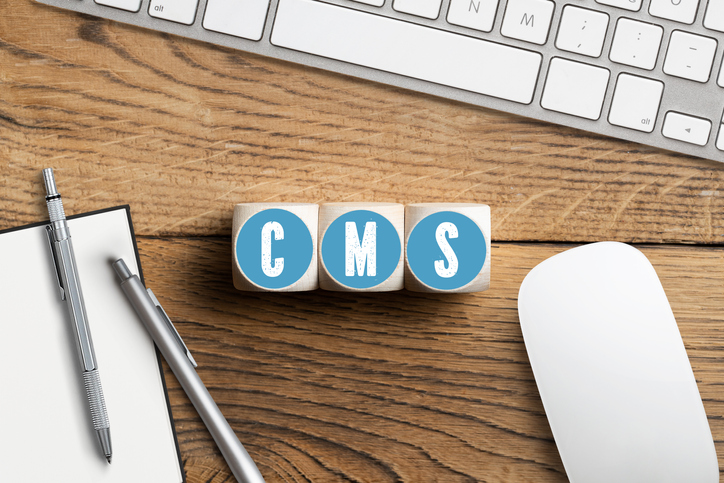 When it comes to creating and managing a website, there are many different options available to you. One of the most popular choices is using a content management system (CMS). But is a CMS the right choice for you? In this blog post, you'll learn about CMS in detail and whether or not you should consider using CMS.
So, should you use CMS? It depends. A CMS can be a great way to manage and organize your website content, but it's not always necessary. If you're comfortable working with HTML, CSS, Javascript, and other programming languages, you may not need a CMS. However, if you're not comfortable coding your website, a CMS can be a great way to get started.
If you choose to use CMS, the software allows you to create and manage multiple pages on your website easily. This can be done through an easy-to-use interface, and you can publish your changes with just a few clicks. You can also add new functionality to your website with the help of a CMS. Thus, using CMS not only saves time and money but also keeps your website up-to-date.
Why Use A CMS?
A CMS is a software application that enables you to create, edit, and publish your website's content from a central interface. Rather than editing the HTML code of each page on your website by hand, a CMS allows you to manage all of your website's content in one place.
This can be helpful if you need to make frequent changes to your website's content or if you want to give other people the ability to publish content on your website. Most CMSs are open source and free, making them a popular choice for small businesses and individuals who manage their websites. There are various CMSs available, so it's essential to choose one that will fit your needs.
Pros of Using CMS
1. Save Time
Like most small business owners, you don't have time to waste. A CMS can help you save time on managing your website content.
2. Easier to Update
A CMS makes it easy for you to update your website content. You can add, delete, or edit pages without coding experience.
3. More Professional
A CMS gives your website a more professional look. It also helps you keep your website content organized and up-to-date.
4. Increased Efficiency
A CMS can help you be more efficient in managing your website content. With a CMS, you can quickly and easily make changes to your website without hiring a web developer.
5. Increased Visibility
A CMS can also help increase your website's visibility. When you update your website content regularly, it will appear higher on search engine results pages.
Cons of Using CMS
A CMS Can Be Expensive to Set Up and Maintain
Many different CMS platforms are available, each with unique features and pricing. Typically, setting up a CMS involves:
Purchasing or renting a hosting web account.
Installing the software.
Configuring it to match your needs.
Additionally, the cost of this initial setup can be a limiting factor for small businesses and individual website owners. Besides, some CMS need a bit of technical know-how to set them ready for use.
Top 5 Popular CMS Software You Can Use
There are so many advanced CMS for websites. However, the following are a few of the most popular CMSs today:
1. WordPress
WordPress is the most popular CMS, used by millions of websites worldwide. The software offers various features and plugins to make your website look and function exactly how you want it to. However, it is paid software.
2. Joomla
Joomla offers many features and plugins to make your website look and function exactly how you want it to appear. It is also available in a paid version with more features.
3. Drupal
Drupal is a CMS that many large organizations use. It offers a wide variety of features but can be challenging to use if you're not familiar with coding.
4. Shopify
Shopify is a CMS that is specifically designed for online stores. It offers various features and templates to make your store look professional and attractive to customers.
5. Wix
Wix is a paid, cloud-based CMS that makes it easy to create and manage your website. It offers a wide variety of templates and features to choose from, making it a good option for those unfamiliar with coding.
Using an CMS for a website backend is an excellent option for those who know little or nothing about coding. It can help you quickly manage and update your website without learning how to code. However, it is vital to research the different CMS options available and find one that fits your needs and skill level since some CMS need a technical background. Nevertheless, using a CMS for your website can be a wise decision to save resources while making your website up-to-date.
Categorized in: Digital Marketing
LIKE AND SHARE THIS ARTICLE:
READ OTHER DIGITAL MARKETING RELATED ARTICLES FROM THE BRICK MARKETING BLOG: