3 Steps to Content Marketing Success
Written by Nick Stamoulis
If you want to do content marketing right, it's not something to just dabble in when you have some free time. After all, who has free time today? Content marketing needs to be incorporated into the business and marketing plan and ample time/resources need to be dedicated to it in order for it to be effective.
If you want your content marketing efforts to be successful you must follow these 3 steps:
Develop a strategy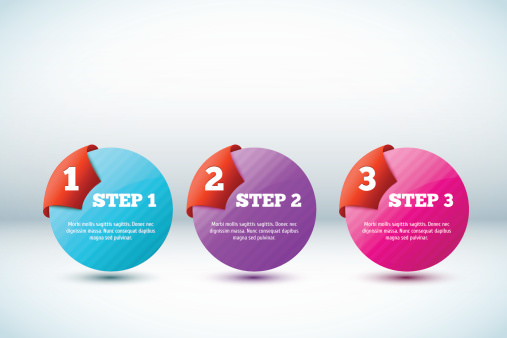 Like any other marketing initiative, content marketing requires a strategy. Each piece of content that's created should be created with a purpose. What is the goal? What are the topics to focus on? Where will the content be published and who is responsible for creating it? How much time, realistically, will be necessary to create it? If you don't set aside the appropriate amount of time it either won't get done or the quality will be poor. A content marketing strategy keeps the process organized and moving.
Write/create the content
This is an obvious one, but it's also where many companies fail! A company can have the best intentions in the world and craft a great content marketing strategy, but if it's not being followed and the content isn't being created- what's the point? Many companies complain that they simply don't have the time or the resources to be creating the amount of content that's necessary to remain competitive online today. Content requires an investment; it's as simple as that. If content duties are piled on the plate of employees that are already busy with other mission critical tasks, it won't get done. Employees either need to be given the time in their schedule to dedicate to content or a portion of the budget should be dedicated to outsourcing content creation.
Promotion
Once the content marketing strategy has been developed and the content has been created, the next step is to actively promote that content. What good is a high quality, informative piece of content if it's hiding somewhere in the inner depths of your website? Sure, content that is well optimized can appear in the search results over time and drive traffic to your site and visitors might stumble upon it as they browse, but the goal of content marketing is to get your content seen by as many target audience members as possible at the right time. This will also help to keep your company top of mind. A part of your content marketing strategy should be to determine what the appropriate promotional channels are, basically where your target audience members spend time online. Social media is an obvious one. No matter who your target audience members are, they are spending time on social media sites. Select the ones that resonate best with your audience and share all of your content in these channels. Remember, social media is great but it's not the only place to share your content. Spend some time researching in order to find niche industry sites that allow content submissions such as guest blog posts, white papers, press releases, etc. It's important to take advantage of all of the outlets that are available to you.
Categorized in: Content Marketing
LIKE AND SHARE THIS ARTICLE:
READ OTHER DIGITAL MARKETING RELATED ARTICLES FROM THE BRICK MARKETING BLOG: