Where to Start Your SEO Efforts
Written by Nick Stamoulis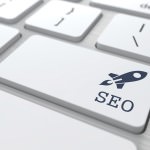 Quality. You'll hear that word a lot in SEO circles. You need quality website content and quality inbound links pointing to your website in order to rank prominently for valuable keywords in the search engines. But where do you start? Creating content, building links, or both? To make the most of your SEO link building, you'll want to focus on your website content efforts first. That's because you'll need a website that is valuable to your target audience members and in turn, worth linking to. Here's how to do that:
Invest in design
The way your website looks matters. Even if you have the best content in the world, if the site is difficult to navigate or simply looks outdated, it's not going to earn as many links as a modern, user-friendly website. A business website needs to be professionally designed, ideally by a designer/developer who understands SEO to ensure that they don't make changes to the content and link structure of the site.
Audit the existing content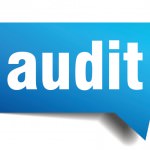 Remember the key word: quality. Is your content high-quality? Is it link-worthy? If not, make edits to enhance it, make it longer if it makes sense or add more authoritative content. Start with your main product/service/about pages and work to secondary pages like blog posts. If you don't yet have a blog, ask your developer to add one and create a blogging strategy. Start posting as soon as possible, the earlier the better. Aim for at least one blog post a week. Always aim to create content that people would link to.
Optimize the content
To keep things as natural as possible, content comes first and optimization second. Review the existing website content and conduct keyword research to determine which keywords should be targeted on each page. Incorporate these keywords into the on-page content and meta tags naturally. This gives your website the SEO foundation it needs so that eventually, the keywords and inbound links work together to improve rank.
A well-designed website that has great content is going to earn links. But it isn't exactly a "build it and they will come" process. Once you're confident in your site and have a site that is worth linking to, the link building portion of an SEO program really kicks into high gear. It's time to dive into the relationship building, outreach, and research phase of link building. Since you've already invested in your website, you'll find that it will be much easier to generate quality inbound links that will convey trust to the search engines and really make an impact than if you had started a link building campaign that wasn't supporting a quality website.
Categorized in: SEO
LIKE AND SHARE THIS ARTICLE:
READ OTHER DIGITAL MARKETING RELATED ARTICLES FROM THE BRICK MARKETING BLOG: