Keep Your Social Media Strategy Mobile Friendly
Written by Nick Stamoulis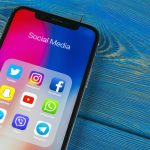 If you are using the Internet to market your business (and today, every business should be) it's necessary to understand user behavior and the ways in which your target audience is accessing the Internet. Over time, more and more people are purchasing smartphones, tablets, e-readers, etc. The Internet has gone mobile and some of the top sites visited on a mobile device are social sites, which means that marketers must take certain precautions when developing a social media strategy.
Here are 4 ways to keep your social media strategy mobile friendly:
Post images
Nearly all of the major social media sites put an emphasis on photos. They are prominent in the News Feed and attract the eye of the user. If it's in line with your brand tone, you could take a humorous approach to the images that you share. The key is to use photos that people will notice so that they read the post, notice your brand, and ideally click over to your page or click on the link that you are sharing.
Keep it simple
Oftentimes when people are checking their social sites on a mobile device they are multi-tasking. They might be quickly scrolling through the feed while they are waiting in line, watching TV, cooking dinner, etc. You really only have their partial attention. That's why the copy of your social posts should be short and you should avoid using too much text. Anything that's too long could be passed over. Twitter cuts you off at 140 characters but you should take that approach with any social network. Keep your posts concise and to the point.
Link to mobile friendly landing pages
Ideally you want to get your social followers to click over to your website and engage even further with your brand. That's why it's so important to share links to informational content (blog posts) that is located on your site. It goes without saying that your website should be mobile friendly, but that's another topic for another blog post! You also need to consider the other links that you are sharing. If you reference other web pages within your blog posts and link to them, they should be mobile friendly. You might also simply share links to other sites as a part of your social strategy. Obviously you have no control over whether a site is mobile friendly or not, but you can be selective about the web pages that you choose to share with your target audience. Even if you didn't create web page, you are linking to it and sharing it and can be associated with the poor user experience.
Optimize the page for local search
This is extremely important for local businesses that want people to come to their physical location, like restaurants, hair salons, stores, etc. Make sure to fill in every field about your business including your local phone number and street address. On Facebook, mobile users can search for "Nearby Places" which will bring up a map of businesses that are in close proximity to where they are at that time. Users can search by place name or browse by categories.
Categorized in: Social Media
LIKE AND SHARE THIS ARTICLE:
READ OTHER DIGITAL MARKETING RELATED ARTICLES FROM THE BRICK MARKETING BLOG: