SEO Competitor Info to Look At
Written by Nick Stamoulis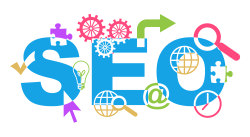 When developing any kind of business or marketing plan it's always important to consider the competition. If you are entering a market that has lots of established players, you are going to have to do one of two things. The first option is to provide something that is exemplary that will allow you to set your business apart from the rest. If you can't do that, you may have to try and beat them on cost without sacrificing a quality product. If there is no way to really differentiate yourself, your best bet is to reevaluate your offering and try to find a niche that you can make all your own.
Looking at competitor information for SEO can help you cultivate your own SEO strategy. The first step is to decide who your SEO competitors are. A business owner should be able to quickly rattle off a list of competitors, but sometimes they aren't quite realistic from an SEO perspective. If you own a small business that sells specialty stationery and envelopes, Staples really isn't an SEO competitor. Due to Staples' size and trust the small stationery business would never be able to compete. For SEO, you may not even know who some of your competitors are. To find out, do some searches using your primary keywords and see what sites come up.
Once you've chosen your top competitors, take a look at the following:
The website
OK, this first one is obvious but it's worth mentioning that you shouldn't just do a casual gloss over. Actually spend some time getting to know their site and how they are using it. What kinds of call to actions and lead forms do they use? Take a look at not just the homepage, but also interior pages and analyze the meta information and the keywords that they are going after on each page. What is the linking structure? Do they have a blog? How do they incorporate videos and images?
Inbound links
Throughout an SEO campaign it's important to continually be analyzing and improving upon your own link portfolio, but don't forget about the link portfolios of your competitors. Looking at competitor links can provide you with valuable information and ideas for potential places to build your own links. It's just important to not put too much emphasis on their links or try to copy every single link that they have. Some of their links may be spammy or low quality and that kind of link building practice will catch up with them eventually. Be smart with competitor link data.
Social media activity
Social media activity is now directly tied to SEO success with increased emphasis and value placed on social signals. Check in to see how the competition is using social media. What kinds of content/links are they sharing? Are they actually interacting and engaging with followers? Are they using it as a customer service tool? See if there is anything that they are doing incorrectly or look for ways that you can do something better in order to stand out. Business social media profiles are public so you don't need to actually follow or Like your competitor. All you need to do is search for their brand name + the social network.
Categorized in: SEO
LIKE AND SHARE THIS ARTICLE:
READ OTHER DIGITAL MARKETING RELATED ARTICLES FROM THE BRICK MARKETING BLOG: