3 Things You Can Do to Earn Natural Links
Written by Nick Stamoulis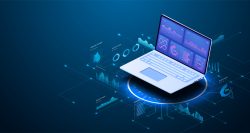 Inbound links (or links from other websites pointing to your website) are one of the top Google search ranking criteria, but it only works out week if they are obtained naturally. While an important part of a search engine optimization campaign is to actively seek out link building opportunities, it's also necessary to take steps in order to increase the chances of earning natural inbound links from other websites. Here are 3 things all website/business owners must be doing in order to earn natural links:
Have a Great Website
A business website is perhaps the most important online touchpoint. If you want to come across as a professional business to be taken seriously, it's important to have a professional quality website to match. People looking for more information about your company are going to expect that it can be found on your website and that it can be found easily and quickly. In addition to providing a good user experience, a website needs to be modern, user-friendly, mobile-friendly, and fast in order for other website owners to link over to it.
Publish Excellent Content
The key to earning natural inbound links from other website owners in your niche is to give them something worth linking over to. People are going to link to content that is informative, educational, entertaining, or provides value in another way, which is why operating a company blog on the website is so important. It's an outlet for sharing thought leadership content that not only displays your knowledge on a particular topic, but also creates a shareable page of content that is worth linking to on other web properties.
Develop Social Media
If you want people to link to your content, first they need to be exposed to it. Social media is a great outlet for sharing all of your thought leadership content with followers. Of course, building up a solid follower count is also important. Spend time using social networking sites in the way that they were intended to be used – to be social and connect with others in your niche! Follow others, share their content, and comment on their content and it will be more likely that they will do the same for you. If you don't have a big social following yet, it might make sense to invest in some social advertising, to promote your page and its content to very targeted people that would be interested in what you're posting.
Even if a link might be considered a "natural" link, it doesn't mean that there isn't any work involved. In order to earn natural links, it's necessary to have a great website, publish great content, and spend significant time making connections in social media and beyond.
Categorized in: SEO
LIKE AND SHARE THIS ARTICLE:
READ OTHER DIGITAL MARKETING RELATED ARTICLES FROM THE BRICK MARKETING BLOG: