Digital Marketing Tips for Retail Businesses
Written by Nick Stamoulis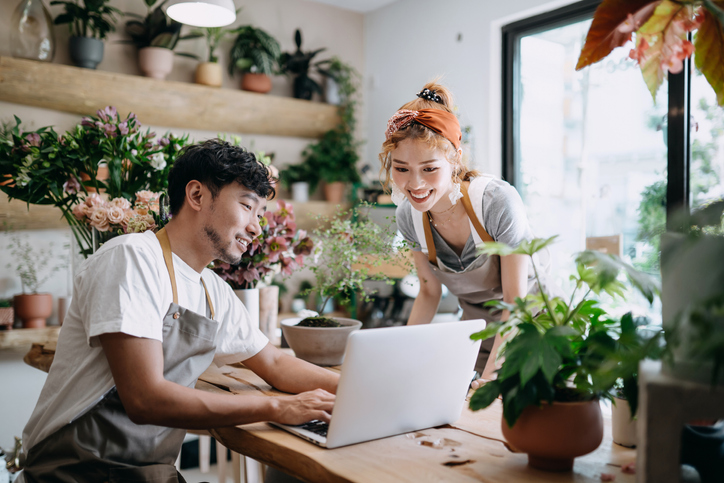 Marketing strategies have evolved tremendously in the last few decades. The growing smartphone adoption among urban and rural dwellers has been a significant contributor to the rise of online shopping. More businesses embrace digital advertising to connect with their target groups digitally. Besides brand advertising, companies turn to digital media to track and understand their target groups' buyer journey. This piece unwraps the concept of digital marketing and sheds light on tips small businesses can embrace to achieve organic growth.
Digital marketing refers to advertising a business's goods or services via the internet through online mediums. The primary goal of digital advertising is to enhance a business's online visibility and to create awareness about the entity's brand. Today, large and small businesses rely on online marketing strategies to generate quality leads and convert potential customers to returning clients.
Small business owners can catapult their business and unlock their full potential by combining traditional and electronic media advertising. However, many small start-ups often find navigating the hugely competitive online marketing realm overwhelming. Below are some top tips small retail businesses can follow to leverage digital marketing tools to enjoy long-term success in their respective sectors.
1. Pay per click (PPC) marketing
Though primarily associated with established businesses, PPC advertising can do wonders for small-scale retailers. SMEs can use PPC strategies to generate more traffic to their official landing pages by leveraging the potential of search ads. With PPC, the company only pays for ads when consumers click and complete purchases through the ad.
Small businesses and start-up ventures can take advantage of PPC strategies to boost their search ranking on online searches. This feature makes PPC ideal for businesses trying to compete in crowded and overly competitive sectors. Pay-per-click strategies allow companies to target specific audiences and raise the probability of attracting high-quality leads who are likely to purchase the entity's product or service.
2. Search Engine Optimization (SEO)
SEO offers an inexpensive way for small and medium enterprises (SMEs) to compete favorably against more established businesses. It takes more than a professional website and intuitive user interface to succeed online. SEO entails tweaking and optimizing web content to ensure it ranks higher in organic web searches. One way to leverage SEO is by using strategic keywords relevant to your industry to ensure the site ranks well when run on search algorithms on Google, Yahoo, Safari, or Bing.
A good strategy is to incorporate those keywords in the business's website URLs, title tags, and content headings. Retailers that include SEO in their marketing plan will rank higher and appear more frequently on web searches than those that stick to traditional content marketing.
3. Email marketing campaigns
Marketing via email remains effective and relevant way to communicate and connect with potential clients. This strategy entails sending out generic email messages to a specific target audience. Mail advertisements can generate immense traffic and high lead conversion rates if utilized appropriately.
Email campaigns are particularly effective for creating awareness about upcoming products, discounts, and coupon offers to existing customers. Such campaigns can spike interest among recipients and encourage them to purchase more products to enjoy the promotional offers. However, businesses should be careful when using email campaigns. Bombarding potential customers with emails can do more harm than good. It's advisable to study customer psychology and find ways to make the mail campaign stand out to avoid user backlash.
4. Social media tools
Social media networking presents another excellent channel for small-scale retailers to build networks and garner more customers online. Millions of users turn to popular sites like Facebook, Twitter, Instagram, and YouTube for their shopping needs making these sites ideal marketing platforms for businesses worldwide. However, the above sites have their strengths and weaknesses.
Small business owners should research which sites are more suited to their business model and capitalize on them. More importantly, SMEs should consider hiring social media managers to help push through business agendas. Retail businesses with a solid online presence on social media experience fewer obstacles when launching new products or venturing into new markets.
A well-thought-out digital marketing campaign can help your small business grow horizontally and vertically. With most customers shifting to online shopping, it can be challenging to grow your audience through traditional marketing methods. Small-scale retailers can boost sales and benefit from brand awareness by embracing marketing on digital platforms.
Categorized in: Digital Marketing
LIKE AND SHARE THIS ARTICLE:
READ OTHER DIGITAL MARKETING RELATED ARTICLES FROM THE BRICK MARKETING BLOG: