Content is For Your Target Audience First, SEO Second
Written by Nick Stamoulis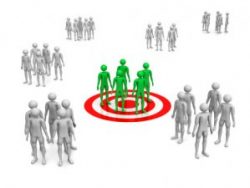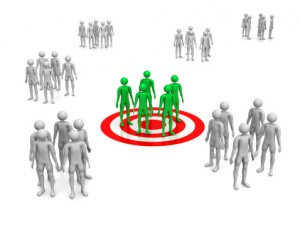 Any good SEO company is going to tout the benefits of producing high quality content on a regular basis for SEO purposes. Content is what fuels an SEO campaign, generates natural inbound links, and improves social media efforts. However, it's important to note that ultimately, content needs to be produced for the right reasons. It shouldn't just be produced to publish additional pages that include keywords to attract the search spiders. The primary target for your content is your target audience, the human web users that are interested in your products or services. The content that you publish needs to cater to their needs if you want to get anything out of it.
Here's what your target audience is looking for:
Straightforward information
Your target audience is looking for information that they can understand. If your content is filled with industry jargon or technical terms that they just don't understand, it's not really telling them anything. Some companies are afraid of giving away "trade secrets" but here's the thing about content today: the companies that provide the most of it are the ones that will become trusted and generate sales and leads. People aren't going to be spending their money on a product or service that they don't completely understand. If you aren't educating them, someone else will, and that other company is going to be much higher on their list when it comes time to pull the trigger and buy. Don't be afraid to let your guard down, so to say. Prospects will appreciate the transparency.
Unlocked content
Lots of companies are doing a great job at creating useful content, but they might be making a mistake that detracts from SEO efforts and can be a turn off to prospects. What they are doing is gating their content, meaning that filling out a lead form or entering a passcode can only access it. This tactic is a great way to generate contact information, but not all content should be gated. The search spiders can't see this content and sometimes prospects won't bother filling out information to get it. Maybe they aren't ready to pass on any information yet, but that doesn't mean that they won't in the future.
Consistency
It's important that all content have similar messaging and themes. If the content is all over the place it can confuse people about what it is that your company actually does. Content consistency works in your favor because it primes the prospect. After reading your content for weeks, months, years, etc. the prospect will have a good understanding of your company's approach. This will help save you time throughout the sales process and then once the project gets underway because the customer will have less questions.
An easy read
There's absolutely a time and a place for long form content that educates prospects. But it's important to understand the nature of how people tend to use the web. They browse. They skim. Make it easy for them to get the gist of your content by breaking it up into sections and utilizing lists and bolded sub headlines.
Categorized in: Content Marketing
LIKE AND SHARE THIS ARTICLE:
READ OTHER DIGITAL MARKETING RELATED ARTICLES FROM THE BRICK MARKETING BLOG: