Characteristics of Content That Gets Shared
Written by Nick Stamoulis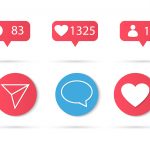 Online content is only worthwhile if people are actually finding it and reading it. The first step is to optimize the content so that it will appear organically in the search engines for related search terms over time. However, in order to create content that is "share worthy" and generates inbound links and social signals it's necessary to think about more than keywords. In fact, what makes some content more shareable than other content isn't even the written text itself, but rather how the text is formatted and the appearance of the page?
Here are 4 characteristics of content that is most likely to be linked to and shared across the web:
Well written
Seems obvious but it's getting listed here anyway. The only content worth posting on behalf of your business is content that is well written, contains valuable information, and is free of spelling and grammar errors. Never rush through the content creation process to fill some predetermined quota. It's much better to publish a few pieces of content a week that are good as opposed to more than that that are just "eh". If you are outsourcing your content writing, make sure that it's being outsourced to a writer that has the same primary language as your target audience. No matter how great you think your outsourced writing is, it's still necessary to proof their work before it gets published on behalf of your company. You are the expert on the topic and you need to make sure that all of the information is 100% accurate.
Easy to browse
Think about the behavior of people when they read content online. Very rarely do they read word for word. They are more likely to scan the page looking for the parts of the article that are most relevant to their needs, especially if the article is somewhat long. It's important to format your content so that it can easily be scanned. Utilize headings and subheadings and different font sizes or bold the most important text. Be sure to keep paragraphs as short as possible so that important information doesn't get lost in the middle, where it is least likely to be found.
No clutter
The focus of the page should be the article itself. Anything beyond simple black text on white background is going to be distracting and possibly a turn off. There should be adequate spacing between each line on the page. If the page has too many ads, pop ups, sign up forms, lead forms, social sharing buttons, etc. it can make the page "too busy".
Images
In addition to a great title, what also can get online content noticed are the images that accompany it. Whenever an article is shared in social media, its associated image appears right there with it. Social media has become more and more of a visual medium, with photos becoming the focus. If you are sharing content that doesn't have a great photo that goes along with it, it could be glazed over in the News Feed.
Categorized in: Content Marketing
LIKE AND SHARE THIS ARTICLE:
READ OTHER DIGITAL MARKETING RELATED ARTICLES FROM THE BRICK MARKETING BLOG: