SEO Tactics for New Website Owners
Written by Nick Stamoulis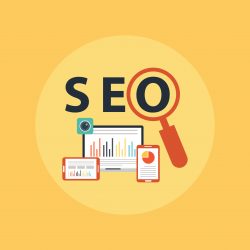 It's a policy of ours to only take on a new full service SEO client if their site has existed for at least a year or two. This is because a brand new site doesn't yet have the search engine trust that is necessary in order to see a measurable improvement in ranking or traffic in the short term (approximately 6 months). What we often recommend to new business owners/website owners is to do some SEO work on their site on their own first. Once the site has aged at least a year and an SEO foundation has been laid out, then it makes sense to hire an SEO firm to take it to the next level.
Here are some SEO recommendations for new site owners:
Learn the basics
Since you're reading this blog post it's likely that you've already heard of SEO and know that it's an important part of an overall online marketing plan today, which already puts you ahead of some new website owners. There are plenty of options to choose from to learn more about SEO. SEO workshops or trainings are available. If you don't have the budget to attend a formal training, you can take advantage of all of the free resources that are out there. There are hundreds of SEO blogs out there that provide great information. Google SEO resources are often a good place to start to get an understanding of what SEO practices are acceptable. Even spending just a half an hour a day reading SEO related content can guide you in the right direction.
Make minor site changes
You don't have to be an SEO guru to make some minor site changes that can make a difference. The first place to focus is on the title tags of your pages. If every title tag is generic or the same, for example if the title of every page is simply the brand name, a quick fix is needed. Change the title tags on the pages to the focus of those pages, or the keywords that people may be using to search for what's on that page.
Get writing
The search engines like websites that remain "fresh" by continually adding new content. Adding a blog component to your website is not only a great way to share your expertise on a topic but it also keeps the search engines coming back to the site. Write blog posts about anything that your target audience would find interesting. Don't worry so much about SEO to start. There's a good chance that the posts are optimized naturally simply by writing about topics that are related to your business.
Claim local business profiles
Local business profiles are an easy SEO "win". There are plenty of local profiles to submit information to and for most of them, it's free to do so. Start with the search engine local profiles. Google+ Local is especially important because Google ranks Google+ Local pages prominently on the search engine results page above organic listings. Make sure to completely fill out all available local profiles and include a link back to your site. This helps to establish your location for the search spiders and local profiles appear for a branded search.
Categorized in: SEO
LIKE AND SHARE THIS ARTICLE:
READ OTHER DIGITAL MARKETING RELATED ARTICLES FROM THE BRICK MARKETING BLOG: