SEO Musts for Your Local Business
Written by Nick Stamoulis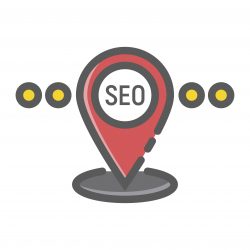 For many reasons, local businesses are often the most hesitant when it comes to getting involved with SEO. Maybe they have found success by simply using other marketing methods like direct mail or flyers and promotions. Or maybe they rely heavily on word of mouth within the area. Local businesses typically have limited resources which is why they often just stick with what they know. The thing is, a huge percentage of online searches are for products or services that can be found at the local level. If a local business isn't implementing any local SEO into their marketing strategy or even worse, doesn't even have a website, it is a huge missed opportunity for new business. Time is often an issue for small business owners, but even dedicating just a half an hour a day can make a difference.
Here are 4 SEO Musts for local business owners:
Target local keywords on the site
When people are searching for a local establishment they'll type in the city, town, neighborhood, etc. before typing in the product or service that they are looking for. In order to appear in the search results for these keywords, they need to be implemented throughout the site. For example, if your title or headline of the page currently reads "Dental Services", and you are located in Hartford, CT the title should be changed to "Hartford CT Dental Services" and that same methodology should be used for each page of the site.
Verify local search engine profiles
Each of the major search engines (Google, Yahoo!, and Bing) all include a local search component and allow businesses to submit information and complete a profile. The process is quite simple. All you need to do is claim the listing, add and update all relevant information and verify the listing by phone or mail by entering a pin code. Local search profiles appear prominently for local search terms. There is no way to guarantee that your local profile will be at the top of the list, but you can bolster the local profile by asking satisfied customers for reviews.
Submit to other local profiles
Google, Yahoo!, and Bing profiles should be the priority but there are plenty of other local directories out there that are worth submitting information to. Each listing includes a link back to your site which helps to improve SEO and can also generate traffic to your site. Having many active local profiles also helps from a brand search perspective. When someone searches for your brand and you have activated many local search profiles, there's a good chance that the messaging that they find has been controlled by you.
Seek out local link building opportunities
Local links obviously hold much more value for a local business as opposed to a business that operates on a national level. One way to build local links is to sponsor local events. In addition to getting a link on the event site, it will also generate exposure among your community. You can also partner with other local businesses if it makes sense to do so.
Categorized in: SEO
LIKE AND SHARE THIS ARTICLE:
READ OTHER DIGITAL MARKETING RELATED ARTICLES FROM THE BRICK MARKETING BLOG: