Good SEO is a Two Phase Process
Written by Nick Stamoulis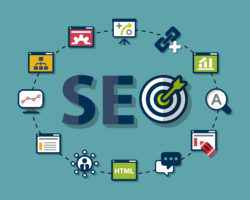 The SEO process involves multiple steps and for the best results it's important to take them one by one and dedicate ample time to each. You shouldn't rush the SEO process and you also shouldn't jump around from one thing to the next without completing the prior step. SEO involves two phases. The first phase is on page SEO which includes keyword research, content optimization, and high level analysis. This is the foundation of an SEO campaign but it's really only the beginning. Many people don't understand that the second phase of SEO is just as important as the first phase.
The on site SEO process can take some time so it can be frustrating for a client to find out that they aren't going to see a huge overnight improvement in rankings once it's been completed. Once all on site changes have been made some website owners make the mistake of checking in their analytics every day just to see when it will "work". Unfortunately it's not that easy. On site changes may result in a small improvement but eventually that success is going to plateau. This is where some site owners take the wrong approach.
Because they want to continue to see that uptick, they think that they need to continue to make changes to their website. They think, "Oh, we can definitely get a few more keywords in on this page" and "let's just add in some more anchor text links over on that page". Instead of improving the ranking of a website, this is a spammy approach that could even result in a penalty. Adding more content to a site purely for SEO will always backfire since the content probably won't provide much real value. Once you've done a good job of on site SEO it's best to just let the website sit and focus on the offsite component of SEO. The second phase is link building.
Link building has gone through many changes over the years and the best link building campaign now is one that has a strong emphasis on content marketing. Sharing content such as guest blog posts, articles, press releases, infographics, etc. is what is going to provide you with the best opportunities to use keywords and incorporate them as anchor text links back to your website. This content is what will generate natural links over time and what will be shared in social media. Traditional link building methods like submission to niche directories, blog commenting, and local profile creation are also an important part of the mix. Inbound links pointing to your site that grow naturally over time are what convey trust to the search engines and improve ranking.
Both phases of an SEO campaign (on page and link building) really work together. Inbound links are useless if they don't point to a properly optimized site that is user friendly and a good site that is properly optimized is useless if it doesn't have any links or trust.
Categorized in: SEO
LIKE AND SHARE THIS ARTICLE:
READ OTHER DIGITAL MARKETING RELATED ARTICLES FROM THE BRICK MARKETING BLOG: