Customize a Web Marketing Strategy for Your Brand
Written by Nick Stamoulis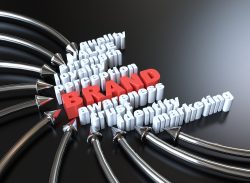 Your business is unique and it makes sense that you want your marketing plan to reflect that. When it comes to web marketing, there are certain activities that should be in the mix, such as social media, content marketing, online advertising, such as PPC and social media advertising, and SEO. However, although most business will adopt a mix that includes all these components, the nature of the strategy has to change with the brand. Here's more information about this:
How Does Marketing Align With Your Brand?
Before a marketing strategy is developed for a brand, there are some questions that need to be considered. The answers will help laser in on the best approach:
What needs to be done to be set apart from the competition?
How does your target audience behave online?
What are the goals for the web marketing campaign?
What marketing mix have you had success with in the past?
The answers to these questions will help you determine how well your existing marketing efforts are aligned with your brand. It will also help you figure out if you have a strong brand identify or if you will need to ramp up your marketing efforts to strengthen it.
Perform a Marketing Audit
Before developing a web marketing strategy in line with your brand, it helps to know where things are currently at. Do you already have a strong social media program in place? Do you feel as if your content marketing needs a little work? Take stock of all the resources you have in place and then assess how well the existing program is performing. This will give you a good benchmark when developing your new strategy. You wouldn't want to make any changes that would do more harm than good. It stands to reason that you would only want to tweak things if your program could use some adjusting.
Find the Best Marketing Mix
The key to success for your brand's marketing is to determine what the ideal marketing mix is. Although you may know what the brand identity is in-house, marketing's role is to make sure this is conveyed to your audience. Every marketing element should be in place no matter what the market is. However, some will do better than others across certain channels.
To find out what will work best for your brand, you really need to understand the audience and the behaviors of that audience. You'll want to make sure your knowledge of the market is synced with the marketing program. For example, if your audience really doesn't spend much time on Twitter, you won't want to waste resources buying ads on that social network.
When it comes to your brand, it is important to makes sure you have the right marketing mix for your audience. This is the easiest way to make sure that branding and marketing are in sync.
Categorized in: Digital Marketing
LIKE AND SHARE THIS ARTICLE:
READ OTHER DIGITAL MARKETING RELATED ARTICLES FROM THE BRICK MARKETING BLOG: