Are You Everywhere Your Audience Is?
Written by Nick Stamoulis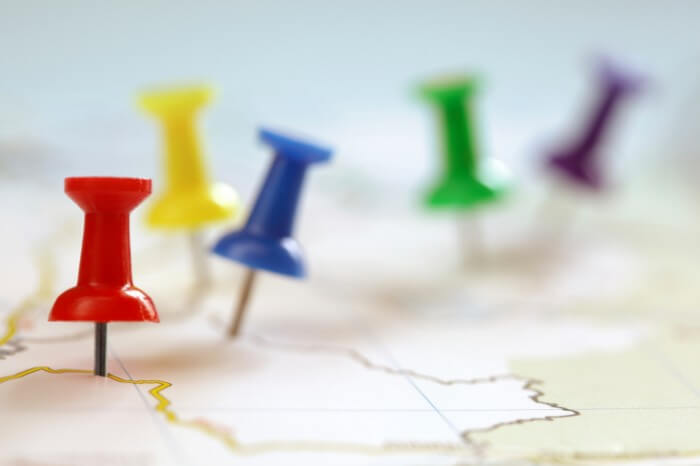 The three main components of any inbound marketing campaign are SEO, social media, and content marketing. The goal of inbound marketing is to build your brand up so that you are everywhere your audience is when they need you. You aren't trying to break into their world the way traditional advertising does, but rather ensure that you have everything they are looking for when they start looking on their own accord and are more receptive to your messaging. So are you really everywhere your audience is?
Organic
We search for EVERYTHING online, and thanks to the power of our mobile devices we don't even have to be sitting at a computer in order to do. When was the last time you looked at a phone book or an actual map? Probably years, right? The power of search is that you don't have to go find your audience; they come to you when they need you. Even something as simple as choosing a place to go to lunch requires a quick online search, right? And something as complex as choosing which $50,000 software to buy for your tech company typically starts with a basic search and grows from there. In my experience, customers don't even talk to your sales team until they are mostly through the buying cycle, using online research to make up most of their mind. By building your organic brand (which takes a lot of time!), you are setting yourself up to be exactly where your audience is exactly when they need you.
Social
Social media is very much a permission-based form of marketing. Think about it–I choose to friend, follow, or Like your brand. If I don't do any of those things your message is very unlikely to find me, albeit not impossible if you are willing to pay. If SEO is long term, social can be (but not always) the more immediate counterweight. When you publish something on your social media profile it could (in theory) reach millions of people in a matter of minutes. And even if it only reaches a few hundred or even just a few dozen people by the end of the day that's typically a quicker turnaround than you'll find with your organic efforts. Social media channels give you the ability to talk directly to your customers and put some real personality into your brand. You get to focus on building real, lasting relationships and create a real community around your company.
Content
Most static websites don't grow or change much year to year. You might add a few new pages here and there if you add a new product/service, but for the most part the core ideas of the website stay the same and the content is simply refreshed. Your business blog, on the other hand, can grow exponentially! Each blog post can rank well organically just like any other page on your site, create hundreds of organic entryways into your website. And each blog post gives you the opportunity to target different search terms that your audience is using, broadening your organic net. Your content also gives you the ability to educate your audience, helping build trust and establish a rapport with existing and potential customers. Your content really is how you build your brand so get writing!
Categorized in: Inbound Marketing
Like what you've read? Please share this article