Who Has Your Social Logins?
Written by Brick Marketing
We recently started working with a new SEO client and one of the biggest issues we've been dealing with is tracking down all their social login information. Their previous SEO firm created all their social accounts (Twitter, Facebook, LinkedIn company page, etc.) and hasn't been too eager to send the login information over to us. Our client has emailed their old SEO provider 5 or 6 times to get all the social logins, and every few days we stumble across another profile that we are locked out of. It doesn't help the mess that several employees had also created social accounts for the company, but have since left or don't have the login information or lost access to the email tied to those accounts. Creating a master account login list has been trying, to say the least.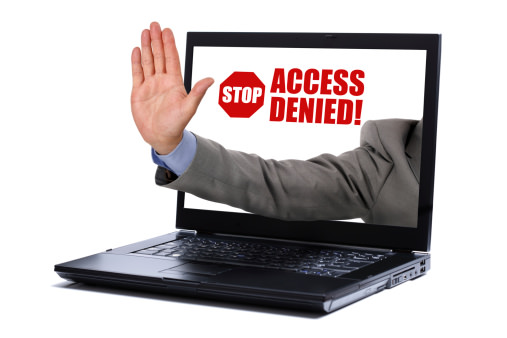 I have to imagine that more than one business has suffered through this exact situation. Rouge social accounts are nothing new and the more people that have your logins the more trouble you are bound to run into. In my opinion, giving someone access to your social profiles is a big responsibility–you are essentially putting the voice of your company in their hands. Can you trust that person to do the right thing at all times? Or are you going to have KitchenAid situation on your hands?
Social media expert Kelsey Jones of MoxieDot has great advice;
… don't put employees in this position in the first place (to have full control over your accounts). Keep a master Google spreadsheet or excel sheet on a secure server and make it mandatory to keep track of ALL accounts any employee creates on behalf of the company. I wouldn't even go above signing a contract about it: after all, what if your sole account owner of your company twitter account of 120,000 followers suddenly feels scorned and leaves the company, deleting the Twitter account in the process?
This is why I don't recommend you give your social media marketing campaign to your company intern as their side project to manage. While they might have grown up with social media, do they know your brand, your business, and your audience well enough to wade through the muck and mire that can be social media interactions? If someone has a serious complaint will an intern know how to respond appropriately? Will their sense of humor be misunderstood by your audience and hurt your reputation? While you may not need a social media expert to manage the day-to-day interactions, you want to make sure your social logins are in the hands of people you can trust to always do the right thing for your business and your customers. Social media happens in real-time, and one rouge tweet or Facebook update can spread like wildfire. Even if you delete it the Internet has a really good memory and a screenshot never dies.
It's so important that the marketing manager/director for your website keeps a master login list for EVERY social account that is created. You need to know who is speaking on behalf of your company and where your brand is being represented. Every social account needs to be monitored because you never know who might be trying to connect with you. Even if you aren't actively using that social platform, it's worth claiming your brand as the username so no one else can.
Categorized in: Social Media
Like what you've read? Please share this article