How Often Are You Checking Webmaster Tools?
Written by Danielle Bachini
Google Analytics is the industry go-to when it comes to monitoring your website activity and measuring online marketing efforts. Website owners can find a wealth of information, for free, including the number of visitors to the site, traffic sources, entrance keywords, and more within a specified time frame. When it comes time to pull reports, website owners will check in to Google Analytics to see what's what. If everything appears to be on track, then that's all the reporting that's done. It's often only if something looks amiss that a website owner will go digging deeper and check in with other outlets, like Google Webmaster Tools, to see if the source of the issue can be found. This is a backwards approach. Instead of only looking at Webmaster Tools when "something is wrong", it should be looked at anytime Google Analytics is checked. It's better to be proactive and find a potential issue as soon as possible instead of waiting to see that dip in traffic in Analytics.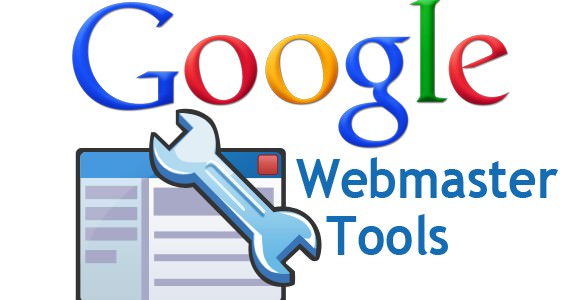 Google Webmaster Tools is where Google will communicate with website owners and share information regarding what Google finds during the crawl of the site. When you first sign into Google Webmaster Tools the page will list all of the sites that you manage. Ideally you'd like to see "No new messages or recent critical issues" listed under each site. However, you may also notice a new message from Google. Since a Google search presence is everything today, it's worthwhile to pay attention to what can be found here.
Even if you see the "No new messages or recent critical issues" message, that doesn't mean that you can sign right out and that there is nothing to look at. It's still necessary to do some poking around in Webmaster Tools on a regular basis in order to spot a potential problem even if Google hasn't technically labeled it a problem yet. It's worthwhile to look at every category within Webmaster Tools to make sure that nothing is "off", but there are a few places that should absolutely be checked every time.
The first is "crawl errors". This will give you a list of any page that results in an "error" when the search spider attempts to crawl it. Too many error pages can mean that your site has a poor user experience. After all, if the search spider is landing on an error page, so are your visitors! Error pages should be 301 re-directed to an active page on the site, preferably one that is most closely related to the page that had been removed, resulting in an error.
The second is "links to your site". Unfortunately, we can't control who links to our site. Too many links from low quality sites can result in a linking penalty. It's a good idea to keep an eye on this list of links to see if there are any sites that stick out by having too many links. Contact the Webmaster and request removal of the links. You can also disavow these links, which tells Google to not pay attention to them.
The third is "manual actions". This is where Google will notify you if you have received a manual penalty. A manual penalty, unlike an algorithmic penalty, occurs when, after a manual review, it is determined that your site is not following the Google Webmaster Guidelines. You can work on fixing the problems that caused the penalty and then submit a reconsideration request.
Finally, it's important to always check "security issues". Any website can be hacked at any time and you might not even be aware of it! This is where Google will alert you that a hacking has taken place so that you can fix the issue. Once fixed, you must "request a review" to ensure that a hacking warning doesn't appear alongside your site in the search results.
Like Google Analytics, Google Webmaster Tools provides website owners with lots of important information. When generating reports, don't forget to report on what you find in Google Webmaster Tools. You might spot an issue early on that will prevent bigger headaches in the long run.
Categorized in: SEO
Like what you've read? Please share this article