Interview with SEO Expert Trond Lyngbø
Written by Nick Stamoulis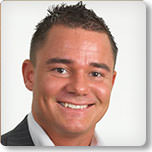 Recently I had the chance to interview SEO expert Trond Lyngbø. Trond is a marketer, SEO strategist and partner at Metronet As in Oslo, Norway, and a popular columnist at Search Engine Land. Trond is also the author of two books, one on search engine optimization (SEO) and the other about social media marketing and communication. He also blogs for well-known websites such as, SEObook.com and MOZ.com. Check out his SEO website SEOnomics.com where he shares his knowledge and thoughts about SEO, and often gives away online business tips at no charge at all.
Thanks so much to Trond Lyngbø for spending the time to answer all of my questions!
Question: Doing a quick search for your name the first thing I noticed was your Wikipedia page! Most companies would give anything for a single Wikipedia link, how did you manage to get your own page?
Answer from Trond Lyngbø: I believe the best way to get anything posted at Wikipedia is to be objective, without trying to pitch or sell anything. Stick to facts, and nothing but the facts.
Question: Are there any real differences between doing SEO in Norway versus SEO in the US?
Answer from Trond Lyngbø: Broadly speaking, SEO is the same anywhere in the world. But there are some differences in working as an SEO consultant in Norway.
1.) Norway is a smaller country. About 5 million people. There are only a few Norwegian websites. We're not a high priority for Google. The Knowledge Graph doesn't even exist in Norway yet. We don't have many content sharing sites in Norwegian like inbound.org, Digg or Reddit. Therefore, link opportunities are much lower. It's true that competition is less fierce (fewer pages competing for target keywords). But that doesn't make it any easier to outrank competitors, especially if you are in a competitive niche.
2.) The number of indexed pages in the Norwegian language is much lower than English web pages, and so it isn't difficult to rank for Norwegian keywords. We have numerous dialects in Norway, as well as 3 distinct written languages The client doesn't want it; they just want to get things fixed. I don't think SEO consultants per se are against sharing their knowledge. But their clients are not willing to absorb the additional cost, probably because they don't see the value and need in adopting this approach.
a) Norwegian Bokmål (main language, 85-90 percent of the population use Bokmål as their written language),
b) Norwegian Nynorsk (secondary language) and
c) Samisk (about 30k people)
If you're a business offering a product or service for a national market, but build a web presence only in Nynorsk because you're located in a region writing/speaking Nynorsk, you'll leave money on the table.
Even though the words are quite similar, with only very small differences between Bokmål and Ny Norsk, Google is not very good at finding and understanding user intent and presenting content in other dialects to users. For a business to maximize profits it's important to reach the target market on Google – and often that means giving up a local dialect to pick the largest opportunity language, which is Norsk Bokmål.
For companies from a small village or county and wishing to preserve their local roots and traditions, it's a stark choice between that, or going for the money and leaving tradition behind.
3.) Recruiting is difficult/hard: As a Partner at Metronet, one of the leading search agencies in Norway, I'm always interested in signing up the best SEOs available. We keep scanning promising new talent that might qualify for the job with some basic training. But that isn't easy. It's quite a challenge, to be honest.
To work as an SEO and to succeed as a consultant, the ideal person will need to be well versed in so many different specialties. In the past, basic skills in web design or development would suffice to succeed as an SEO. But the digital ecosystem has grown more complex and dynamic.
Google has evolved and adapted quickly with the technology explosion, figuring out how we humans use it, and tapping into an endless ocean of opportunities to simplify and enrich our life. Social media and mobile units are just an indicative example of this shift.
Being an SEO consultant has therefore become more complex and dynamic. An SEO consultant in 2013 requires a deep understanding and practical experience in multiple areas. It has become very hard to find good candidates, because we must understand and be able to advise clients about so many things on a continuing basis.
A good technical foundation in web design or web development, databases, traditional marketing strategies and practices, digital analytics, sound business understanding and an analytical approach, good understanding of business finance and the broader economy, knowledge of human psychology and traditional sales, sensitive social antennae and great written and spoken communication skills are just some of the desirable traits an ideal candidate for a junior position would possess.
But this makes it hard to find good candidates.
Question: You made a great argument for educating SEO prospects. Why do you think some SEO providers are reluctant to do so?
Answer from Trond Lyngbø: I think there might be several reasons for that, though I don't have any concrete evidence. Some reasons could be
1.) Budget: there's not enough room for it in their limited budget.
2.) The client doesn't want it; they just want to get things fixed. I don't think SEO consultants per se are against sharing their knowledge. But their clients are not willing to absorb the additional cost, probably because they don't see the value and need in adopting this approach.
Looking back, most of my clients who have spent time and shown interest in learning, understanding and gaining knowledge about SEO and search engines have had better results than the ones unwilling to sink time and resources into it. My best tip to every SEO consultant would be to invest enough time – even if you are not paid in billable hours by the client to do so – to make sure your client gets a good basic understanding of what's to be done, why you're doing it, and how it's going to be done. It is also important to talk and report in a language clients understand.
I wrote an article about why I chose to work for free at my personal blog SEOnomics.com that gets deeper into my thinking about this issue.
Question: What should we as SEO professionals do to counteract the less-than-scrupulous actions of some of our compatriots?
Answer from Trond Lyngbø: There are many myths and lots of misinformation about SEO. Sharing knowledge and insight that dispels them is a good start.
Many marketers and website owners aren't capable of distinguishing between good and bad SEO. We can help by making sure that they are aware of the risks of bad SEO, and by teaching them that while quick-fixes with temporary results can bring in quick cash, they can make much more money in the long run with professional SEO.
As more buyers become aware of the risks of bad SEO and the benefits of following SEO best practices, I believe the demand for quick fixes will slow down.
Google also has a big responsibility here. I'm often seeing Google ranking typical spam sites with low quality content and bad link profiles that should be easy for Google Penguin to spot and remove. Low quality content still continues to outrank quality content, even many authoritative sites and big brands.
Exact match domains continue to be very effective here too. I'm also seeing Danish content outranking Norwegian content, even for local searches, when I'm looking for local businesses. Google has a long way to go in Norway. The search engine still suffers growing pains, and I hope someone at Google will really take a look at this.
Submitting spam reports doesn't work. I've done that several times over the last few years… but nothing happens and the low quality sites continue to rule the roost. If this continues, it will put Google in a bad light… until this is fixed.
I suspect manual reviews of Norwegian search results from Google's side are few and far between. It's time someone shapes up and takes action. It shouldn't be possible for anyone to launch a "crap hat SEO" campaign with an exact match domain, build a few links and outrank authoritative and qualitative sites with better content that serve users better. But that's how it is. It's not an ideal situation for either the search engine or its users. Google shouldn't allow that.
Question: How can a site owner avoid getting swindled by a SEO con man?
Answer from Trond Lyngbø: 1.) Know what you're buying. It's the buyer's responsibility to stay informed about what you buy. If you don't understand what you're planning to buy, don't buy it. That doesn't mean you shouldn't buy SEO unless you're an SEO expert. What I'm saying is that you should acquire some knowledge about it first.
2.) Research your providers. Ask for references. Talk with their past clients. What did the SEO consultant or companies do?  What results did they achieve? For how long have they been working with them?
3.) Ask someone you trust for feedback. Maybe they know about the company. Or their friends and connections on Facebook or LinkedIn might be able to help.
Question: Why do you think some businesses are still hesitant to believe that SEO can work for them?
Answer from Trond Lyngbø: A lack of knowledge about SEO leads to a shortage of trust in SEO.
For many businesses, SEO is just a small fragment of the marketing mix. Yet myths and misinformation about it abound. In my latest SEO column at Search Engine Land I show how to double, even triple e-commerce revenue with SEO by following simple measures… and communicating them effectively to clients.
Measuring results in terms of money earned is usually better understood than reporting in clicks, rankings and other typical SEO parameters. Clients often don't understand jargon – but everyone understands money!
SEO can bring any business a very high ROI. Once a company's management sees that you can give them back $10 for every $1 they invest in you, it becomes easier to build a long-term relationship.
Question: What is the biggest misconception site owners have regarding SEO?
Answer from Trond Lyngbø: I often meet clients who think about SEO as a "quick fix". They call me after the site is finished, and want me to "install" the SEO. That's not how it works, but it happens all the time.
I wrote about it and a few other examples in one of my recent SEO columns at Search Engine Land. It's called "10 Things Most SEO Consultants Hate" , and I think most SEO consultants can relate to the points in it.
My own clients have reported back that this was an educational/informative article that taught them a lot about SEO, and clarified things they hadn't understood before. After reading it, they have a new perspective on SEO and the importance of SEO for their online business.
Question: How do you evaluate the success of an SEO program?
Answer from Trond Lyngbø: I look at what SEO has done for their sales, revenue and long-term value. Revenue is the keyword here. This is what clients want. And it also helps me, as a consultant.
Once I started reporting results of my SEO efforts in terms of revenue instead of rankings, page views and other SEO-style things, it has become infinitely easier to work with clients. It's easier to attract more paid work too, because the client now perceives what you're actually doing for them, and realizes how important you are to their sales and long-term value.
Question: In your opinion, have Penguin 1.0 and 2.0 (and everything in between) made the SERPs better or worse?
Answer from Trond Lyngbø: Google still has a long way to go. Neither Penguin nor Panda updates have been too successful in terms of cleaning up search results. There are still a lot of low quality search results out there, and my personal opinion is that Google haven't hit this one out of the ballpark. At least, the updates haven't been quite as successful as any SEO consultant might have hoped for. As I mentioned earlier, this is very starkly visible in Google's Norwegian search results.
Question: How often should a site owner run an SEO audit to make sure they aren't in danger of a penalty?
Answer from Trond Lyngbø: Well, it depends on many factors. It depends on things like the site, the niche, the business model and revenue model of the company/site.
From a general perspective I would say that site owners who have a bad gut feeling about something they have done, or are planning to do, should look themselves in the mirror and ask if this is really something they want to be a part of.
Taking risks and doing edgy SEO for quick fixes can easily get you into trouble. It can also make you lose focus, becoming a barrier for business growth. It can put you in a situation where your customers lose trust in you, if/when you get caught.
With that said, not all site owners looking for a site audit is doing it because they have cheated. Most businesses and site owners don't cheat or seek quick fixes. They are professional people and companies looking for a long-term business, and want to tap into the opportunities at hand, following the rules and focusing on the right things. While this makes for a good beginning, in most cases the client doesn't have a good enough knowledge or understanding of how SEO works, and doesn't know how to approach it for the best possible results.
A full and extensive revenue/sales/value-focused site audit, looking into not only the SEO technical and content related stuff, but also other parts of the digital ecosystem and traditional sales and marketing principles, web analytics, conversion rate optimization, information architecture and more, will uncover plenty of value.
Doing this kind of research once will secure most of what you need to know, giving you an overview and plan for what you must do to optimize your site for the best results, and how to avoid penalties or becoming a victim of your competition.
When this is done once, I normally recommend repeating a site audit on a yearly or bi-annual basis (every second year). In the interim, use tools like MOZ, RAVEN, or SearchMetrics to spot weaknesses and opportunities on a weekly or monthly basis.
The challenge many site owners face is that they do all of the work, but don't know what to do with the information. My best tip to site owners is to hire a consultant for a few hours each month, to work from your location and help you implement what the audit concludes you've got to do. This will transfer valuable and important information to your organization and you'll get way better results in the long run.
Paying a consultant to filter out the noise and draw conclusions for you will help you prioritize what's important to execute. Your consultant will work side by side with internal staff to make sure you get the most from your opportunities. This will be very cost effective.
I like to do a full audit of the site before spending hours with the staff. In the analysis/audit, I dig into every aspect of SEO and measure and identify possible weaknesses and threats, as well as locate opportunities and areas of improvement for traffic and business growth – all with an emphasis on sales and revenue. While going through this exercise, I learn a lot about the company that makes me a better asset when I get on location and can provide a much higher level of assistance.
So, like I said before, it depends 🙂
Question: Do you think social signals will ever outweigh the value of links in the algorithm?
Answer from Trond Lyngbø: Social signals can be so many things. Again, it depends. Things like "tweets", "likes" and "+1s" on an article can be a very vague signal. You may have tweeted an article, or liked the article, just because you know the author or think the title looked exiting.
There are many weak spots associated with social signals as a ranking factor. Where I really think social signals will play a big and important role is with Local Search – where reviews and feedback from real people can be used to provide a good quality social signal that Google can actually use for something effective.
Looking at these kinds of social signals, I think they will play a major role in how Google chose to rank local business in search results. Just look at what happened in June when Google launched the local search ad carousel. Local businesses with multiple and higher quality reviews, based on human and social interaction, rose to prominence. This type of social signal will become more important to Google because they are harder to fake.
I don't think links will be replaced anytime soon, but I expect that we will see more "people-building" than link building in the future.
Question: Can a business succeed in their SEO efforts without investing in social?
Answer from Trond Lyngbø: Once more, it depends on many things. The niche, competition, product, service, business model and more. Broadly speaking, I believe businesses will need to integrate Social Media, PR, SEO and mobile marketing to be able to keep competitors at distance and grow their businesses in 2014 and beyond.
Local searches, especially from mobile, for local businesses and offers are impacted by reviews, ratings, and more. The search results look different if you are on a mobile phone than they do on your desktop.
Because Google knows where you are (GPS) and is able to suggest local business within your reach, it will try to serve you the most appropriate and relevant results first. Without a social and PR system integrated into your SEO strategy, I believe a business will no longer be able to take maximum advantage of their customer base or reach their true potential. Finding a good balance and making sure you exploit synergies wherever possible is a good place to start.
Question: What role do you think author rank will play in the future of SEO?
Answer from Trond Lyngbø: If Google can identify experts within specific topics, and give relevant content provided by these authors a higher ranking than others, it only makes sense to do so. It offers a route to lift up trustworthy authors that are known to provide top-notch content, and makes it harder for other people to "game" Google.
I've written about Authorship and Author Rank myself, find it very interesting, and think Google are doing something smart here. Google+, as the base for a lot of what Google are doing, makes it possible for Google to identify 'authoritative authors' and include it alongside several other factors to provide a better search result. People like AJ Kohn, Mark Traphagen and Bill Slawski have published a lot of useful information about Author Rank and the future of SEO that is really interesting to study.
Personally, I don't think it will replace everything else, but will be added as a part of the overall quality improvement process that Google is working on to ensure the best possible search results for users. They are working hard to retain the trust of their users – which is in fact their financial lifeline.
*****
This non-paid interview is designed to give the Brick Marketing audience insights and different perspectives of SEO, link building, social media and web marketing. Past expert interviews include: Ann Handley, Eric Ward, Mike Moran, Andy Beal, and Jordan Kasteler to name a few.
If you would like to be interviewed by the Brick Marketing team please contact Brick Marketing here:
https://www.brickmarketing.com/contact
Categorized in: Expert Interviews
Like what you've read? Please share this article