Visitors Should Come From Many Traffic Sources
Written by Nick Stamoulis
As an SEO company we are obviously going to tout the importance of SEO. When target audience members are looking for a product or a service that you sell, there's a good chance that they will turn to the search engines. If your SEO campaign is working and you have content that matches their search query, you will be more likely to appear for the search and in turn generate traffic to the site. When looking at Analytics data from the site, we like to see that organic traffic from the search engines is one of the top referral sources and is gradually increasing every month because it justifies our work. However, we will also be the first to tell you that you should never rely only on SEO and organic search engine traffic.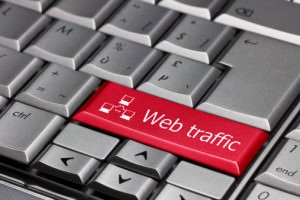 What is one of the most frustrating things about SEO for website owners and SEO professionals alike is that the rules are always changing. The search engines, Google in particular, are constantly tweaking the algorithms and revising what's accepted practice and what's not. Even if you remain white hat and follow the Webmaster Guidelines, those guidelines can change at any time. This means that if you were following a white hat strategy 5 years ago, some of what you did 5 years ago might not be accepted today and could possibly end up hurting you. It doesn't seem fair since you didn't know any better at the time, but that's how it works. For example, maybe 5 years ago you were submitting your site to paid directories. Nothing in the Webmaster Guidelines said not to do it, but now it does and those links that you created 5 years ago still exist and could be harmful.
You never know when the search engines are going to roll out a new algorithm update that could affect your site or even when they could potentially hand you a manual penalty. You may be lucky enough to avoid being affected by either, but as things get more complex in the search engine world, more and more sites are being affected. This is why it's so important to have additional sources of traffic to your site. If for some reason an algorithm change or a manual penalty hits your site, you will still be able to survive in the interim while you work to fix up your site so that it can be viewed favorably by the search engines once again.
As a part of your online marketing strategy it's recommended to get links from niche industry sites. This can help your SEO link building, sure, but it also is a great way to generate exposure and traffic from a very targeted audience. Niche industry sites could include forums or blogs where you could contribute content. The people that visit these sites are already interested in your industry and the conversion rates of the traffic from niche sites could also be much higher than the traffic coming from the search engines.
Search engine optimization is crucial, but it's also important to focus on building your brand up in other places online. That way, should your search traffic dip for any reason, you will still have other traffic (and revenue) sources.
Categorized in: Inbound Marketing
Like what you've read? Please share this article