Make Time for Social Media
Written by Danielle Bachini
When discussing the important role that social media activity plays in SEO, we often hear the grumbles from our small business clients. "But we just don't have the time to do social media", they say. Well, we're here to tell you that you need to start making time.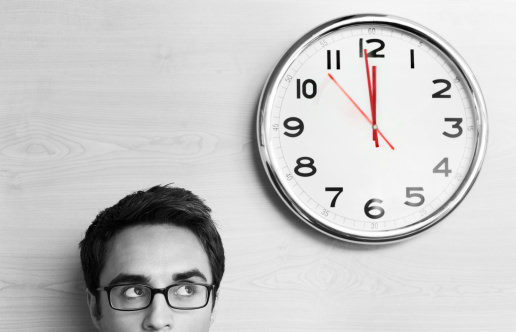 Social media can be many things to many people. Sure, some people prefer to use social media strictly for personal reasons- to keep in touch with family and friends and post pictures of their cats and babies. But there is a growing segment of people that use social media to connect with businesses and brands and company social media pages are often viewed when someone is considering a purchase from that company. It's an additional place, besides the company website, to conduct some research on both B2C and B2B organizations. Without an active social media presence, businesses are missing out on this additional opportunity to showcase their products, services, and expertise.
Of course it's understandable that small businesses simply don't have the resources to invest in social media marketing that their enterprise counterparts do, but that doesn't mean that social media should be taken off of the table completely. In fact, sometimes it's that personal touch that a local business owner has on its social media presence that's so lacking in the corporate world that can actually generate more interest in the social media page and attract more followers. Ultimately people want to connect with people in social media, not automated robots. It's can be comforting to know that it's Sally at the ice cream shop down the street, the woman that you see in person a few times a month during the summer, sending out the social media posts. Who knows who's sending them out from those enterprise organizations?
Small business owners can easily become overwhelmed when they decide to become active in social media, which can sometimes result in them giving up altogether. There are so many social networks today that it can be difficult, if not impossible for these business owners (or their small marketing team) to keep up with them all. Our opinion is that it's totally OK to limit social media activity to one or two platforms that make the most sense. As long as you can commit to keeping those one or two pages active, it's much better than simply not doing it at all.
So which platform is right for you? Every situation is different, but in general Facebook is better focused for B2Cs and LinkedIn for B2Bs. Twitter can work well for both. If you do decide to limit your primary social media activity to just one place, what we do recommend is still claiming your profiles on the other top sites. For example, if you are Sally from that ice cream shop and you really only feel comfortable using Facebook, you should still claim your Twitter handle and get a Google+ profile (that's connected to your Google Local information). In the company description on Twitter and Google+ you can direct people over to your Facebook page for more information.
Categorized in: Social Media
Like what you've read? Please share this article