Become a Thought Leader Through Your Content
Written by Nick Stamoulis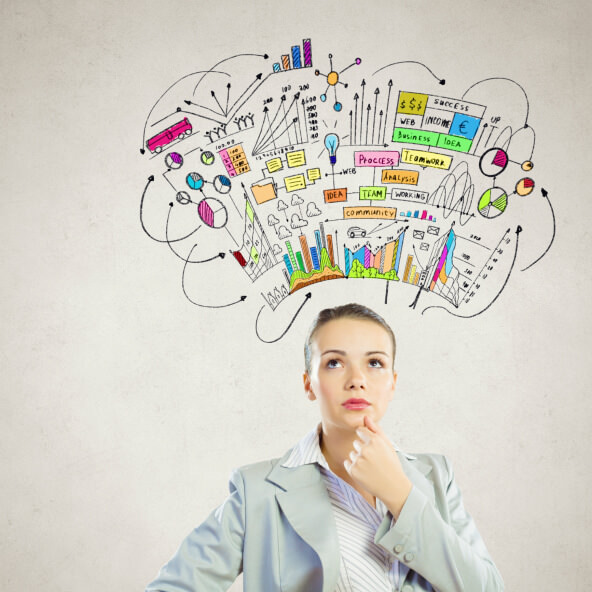 There's so much great content online these days it's often hard to make yours stand out. As more and more businesses become well versed in the role great content plays with SEO, it becomes increasingly difficult to experience stellar rankings in the search engines. Sure, with a great SEO campaign you can achieve constantly great results, as long as your content is evergreen. However, it takes some time to get there. What else can you do?
When it comes to finding an audience for your content, SEO is only one strategy. There are others that are just as good at making sure your content reaches the right people. These include social media, word of mouth, and by writing guest blog posts and articles on other sites. As a thought leader, it will increase the chances that your content will be shared. Think it sounds difficult to actually have that kind of clout? Think again – becoming a thought leader is a little easier than people may think.
It All Starts With Great Content
In order for your content to be taken seriously by others, it needs to be well written. What does that mean exactly? There are really no set guidelines as to what the phrase "great content" really means. However, most of us know it when we see it. For your customers, if your content leaves them feeling satisfied that their needs were met, this is a good benchmark. You need to establish yourself as an expert while writing engaging content that will leave people wanting more from you and your brand. Focus on your writing first and establishing your expertise will happen naturally over time.
Work On Building Your Brand
Another aspect of becoming a thought leader, or someone whose viewpoints and opinions are considered influential, is to work on building your brand. The ultimate goal for your business is for your expertise to be associated with that business. In fact, when you set out to become a thought leader, you'll want to choose if the business itself will be considered influential or if the individuals who are part of the organization will be considered the thought leader. Case in point – Matt Cutts is a prominent name that is associated with website searches and SEO, yet he's employed by Google. He's a thought leader whose expertise tied to a well-known brand. If you were unsure of which direction you'd like to take, consider establishing the expertise of both your brand and the individuals who are part of it.
Becoming an established thought leader takes time and there's a lot that goes into it. Even though it starts with great content, people need to know that your content even exists before they consider you a leader. How can you do this? By extending your reach and sharing it on the social networks. You can also develop more fans and followers by writing guest posts on industry sites. Once people see how great your writing is, they'll be eager to read more.
Categorized in: Content Marketing
Like what you've read? Please share this article