5 Technical SEO Items to Check Regularly
Written by Nick Stamoulis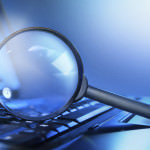 SEO success relies on many things. You need to have a well-optimized website, write great content on a regular basis, and earn inbound links from other reputable, industry-related websites. However, you can't forget about the technical component of SEO that matters just as much. Here are 5 technical SEO items that need to be checked at the onset of an SEO campaign and regularly after that and fixed ASAP if there is a problem:
Sitemap creation/submission to Google
A website sitemap essentially tells the search engines that pages exist and should be crawled and indexed. While Google is likely to find the pages anyway, it's still best practice to have your developer create a website sitemap, preferably one that updates whenever new pages are added, and submit it to Google using Search Console. It can potentially get new pages noticed, indexed, and ranking more quickly. Google will then show the number of pages submitted and the number of pages indexed. If there is a large discrepancy between the two numbers the sitemap will likely have to be fixed and re-submitted.
Crawl errors
The majority of crawl errors aren't going to pose much of an SEO threat, but it's still important to keep your website as clean as possible from a user-perspective. Review crawl errors regularly and if a page is returning a 404 error, be sure to re-direct it to a relevant and active page. Or, a global re-direct can be put into place that automatically re-directs removed pages to the homepage or another selected page.
Security issues
Website security problems can wreak havoc on an SEO program. If Google notices that a website poses a threat to visitors, it will alert them, meaning that they likely won't visit the website. This can be a huge loss of not only traffic, but also revenue and your reputation can also take a hit. Google Search Console will alert you if Google notices a hack or suspicious malware, but at that point it can be too late. It's best to be proactive about security risks by investing in monitoring software that scans the website daily looking for any potential problem. That way, it can be fixed before Google notices it, and won't affect SEO or traffic.
Load time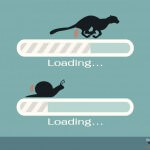 A number or things can slow a website down and you might not even be aware of a problem. Load time affects usability which affects rank. A few helpful tools to check are Pingdom and GT Metrix. If web pages are taking more than 5 seconds to load, it's worth investing in design changes that will bring that number down.
Mobile
Google is moving to a mobile-first index, which means that the mobile version of a website is what will be ranked, even on a desktop. If your website isn't mobile friendly/responsive, it needs to be. You can check to see if there are any mobile usability issues in Google Search Console.
There are many more factors that affect the technical aspect of a website, but for SEO purposes these are the primary things you want to have in line and check on a regular basis.
Categorized in: Search Engine Optimization (SEO)
Like what you've read? Please share this article