Social Post Timing Items to Consider
Written by Nick Stamoulis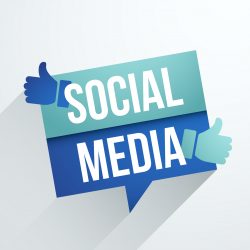 When getting started with social media for business there's a lot that needs to be considered. Many business owners just jump in thinking that it will be easy because they've been using social networking sites for personal use for years. However, using it for business is an entirely different situation. A business will need to decide what social networking sites to be active on, who will be in charge of the strategy and execution, and what kind of content will be shared. Perhaps one of the most important things to figure out early on is the frequency and timing of social posts. If you aren't posting when target audience members are likely to be using social media, the post could go unnoticed. People follow hundreds, if not thousands, of other social accounts. This means that it's doubtful that they scroll all the way back to the first new post since the last time they checked in (unless they really have a lot of time on their hands!). That's why it's important to hit them at the right times.
Here are 5 social post timing items to consider:
Location
Where is your target audience located? If you operate a company that sells internationally, it means that target audience members are checking into social media at all times. If you sell nationwide it's important to consider the different time zones. If you operate a local business, all you need to pay attention to is the time of day where you are located.
Occupation
Who do you typically sell to? Are target audience members sitting in front of a desk all day? If so, they're probably checking into their social accounts sporadically between 9-5, but especially in the morning when they first turn on their computer, during their lunch break, and when they can't focus on work anymore towards the end of the day. However, what if you are targeting professionals that don't have easy access to social media throughout the day, like people that work in the services industries? These people are probably more likely to check in at night when things wind down.
Lifestyle
Maybe your target audience isn't business professionals. Maybe it's stay at home Moms or college students. These people typically have more opportunities to check in to social media sites and are more likely to be checking in late at night.
Seasonality
Do you offer a product or service that people really only care about on a seasonal basis? Maybe you offer pool cleaning or snow plowing. It's important to stay active on social media throughout the year so that you're not forgotten about, but it's necessary to ramp things up during your peak season.
Results
If you aren't checking Analytics you are really running a strategy blindly. See what the trends are regarding when social posts actually deliver traffic to your site. It's important to test out different scenarios to see what the best fit for different kinds of posts is.
Categorized in: Social Media
Like what you've read? Please share this article