3 Signs That Your Social Media Campaign is On The Right Track
Written by Nick Stamoulis
Social media is a necessary component of an online marketing strategy today. If you aren't active in social media you are missing out on chances to interact with your target audience, share information, generate traffic to your website, and increase your online visibility. If time and resources are being dedicated to your social media efforts, you need to make sure that those efforts are paying off. That's why it's necessary to analyze your campaign on a regular basis to determine if you are utilizing the social channels the correct way.
If you are using social media correctly, you'll notice that the following 3 things will happen:
Website referrals from social media will increase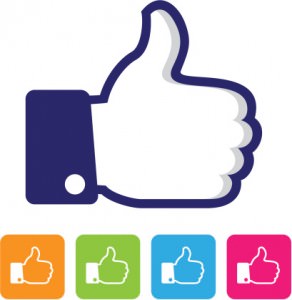 It's great to have people visiting your social media pages but it's important to utilize your social media pages as tools that will encourage your followers to click over to your website. The website is where visitors will get the majority of the information that they need to make the decision to convert. If the conversion comes in the form of an online sale or filling out a lead form, that's going to happen on the business website and not on the social media page.
Of course, you're not going to just share links to your homepage on social media every day. It's necessary to share links to interior pages of your website, like blog posts, to get people to click over to the site to learn more. The links shouldn't be a promotional pitch, but rather a link to valuable information that will educate or inform your target audience in some way. If you are sharing content that resonates with your followers, you should see the number of website visits attributed social media increase over time.
Follower count will grow
In order for social content to be worthwhile, people need to be seeing it. It's easy to get frustrated with a low follower count, but you need to remember that this is a long-term strategy. Unless you're a huge company or brand you aren't going to get thousands of followers right out of the gate. If your social media campaign is on the right track and you are sharing the right types of content, your content will become more visible as your current followers share, like, re-tweet, and comment on that content and more people will see your company and decide to follow you.
Followers will engage with your posts
If you are sharing the right kind of content with your followers they will let you know in the form of shares, likes, re-tweets, comments, etc. If you post consistently and nobody is interacting, it's a sign that you might not be sharing the right kind of content. Experiment with different content formats and encourage followers to interact and engage. Remember, the point of social media is to be social. If your social media page just looks like a running advertisement without any engagement from your followers, something isn't right.
Categorized in: Social Media
Like what you've read? Please share this article