Feed Your Social Media Machine
Written by Danielle Bachini
Social media is a must for businesses of all sizes and from all industries today. In addition to a business website, a business social media page serves as an additional source of information for the consumer. It can aid in the decision making process during the consideration stage or encourage repeat purchases from existing customers. Consumers expect a business to have a social media presence today just as much as they expect a business to have its own website. In the minds of many, a business today that lacks social media pages lacks credibility.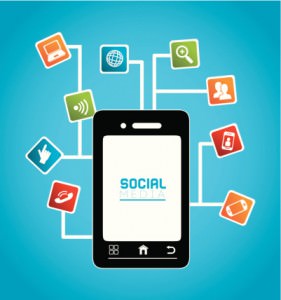 What those businesses also lack is opportunities. Social media offers an outlet to communicate your message to the public and interact with your clients, customers, and other stakeholders. Consumers have become accustomed to getting the answers and the information they want quickly while online. If your company maintains an active social media presence and responds to inquiries in a timely manner, it helps to keep consumers happy.
They key word here is "active". Just setting up a page, adding a bio, and uploading a few pictures doesn't mean that you are doing social media marketing. It just means that there's one more web page out there with your name on it. Who cares? In order to "do" social media properly on behalf of a business it's necessary to feed the social media machine, meaning that you need to be doing two things on a regular basis.
The first thing that a business needs to do to properly execute a social media strategy is to post to social media pages regularly. What should be posted? Anything related to your business that your followers would find useful, informative, entertaining, etc. For internet marketing purposes, one of the best things that you can be sharing in social media is links back to your blog posts that are hosted on your website. These blog posts help to establish your authority and expertise in your niche and the links get people to visit your website and help to improve your social signals for SEO purposes. When a link is shared in social media, it creates a signal that tells the search engines that the link is worth noting.
The second thing that a business needs to do to properly execute a social media strategy is to monitor their pages for comments and activity. A social page shouldn't just be a feed of links without any interaction. After all, the whole point of social media is to be social- right? If followers ask a question, be sure to answer it. If they leave a comment, thank them for their insights. This proves that there are real live human beings running the page, not just automation robots. In addition to sharing links to your own content, it's recommended to share links to other industry content. This will get you noticed by others in the industry and they will be more open to sharing your content in the future.
It takes time to execute a social media marketing strategy, but businesses today can't afford not to. Dedicate time each day to feeding your social media machine in order to benefit from having a social media presence.
Categorized in: Social Media
Like what you've read? Please share this article