Social Advertising is Different Than Search Advertising
Written by Danielle Bachini
Two of the top places for your company to be found on the web are the search engines and social media. This is where people spend the majority of their time online. Unfortunately, having a website and having social media profile pages doesn't always mean that your target audience is going to quickly find them. The search and social spaces are full of competitors and other noise, which means that in some cases it's necessary to invest in advertising in these spaces in order to gain an advantage and improve the chances that your brand will be noticed. However, what advertisers need to understand is that the goals of search advertising and social advertising should be different from one another. While search advertising should result in immediate web traffic, social advertising is a long-term tactic, much like SEO.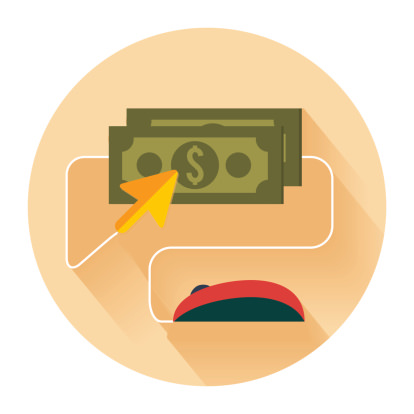 In a recent interview with Greg Sterling of Sterling Market Intelligence and a contributing editor of Search Engine Land, we asked him if social advertising is an effective online marketing tactic. Here's what he had to say:
Yes, but often the impact is indirect. As with all channels, marketers need to think about social broadly and how it contributes to overall product and brand perception. Social needs to be coordinated with other media channels.
Social advertising isn't for immediate leads; instead it's for long term lead nurturing. Social advertising will draw attention to your brand and, if done properly, will increase your follower count over time. What's important to note is that these followers might be interested in what you have to say, but they weren't actively seeking out your product or service in the same way that people do when they search in the search engines. These followers are essentially saying, "OK, you have my attention. Tell me more."
This is one of many reasons why the content marketing piece of the puzzle is so important. Social advertising will draw attention to your brand pages. What do you want people to see when they click over to it? Ideally, your social pages need to be chock full of great information. This will encourage someone to click "Follow" or "Like". As you continue to publish great content and links to your blog posts, your followers will click over to your website to read it and in turn will be interacting with your website. When it comes time to buy the product or service that you provide, they will already be comfortable with your brand.
As Greg Sterling mentioned, the impact of social advertising is indirect and therefore can't be measured in the same way that you would measure a search engine PPC campaign. You need to look at the long-term trend and overall number of leads. Over time there should be an increase in clicks to the website from social media and an increase in leads, but social media might not be the direct source of that lead. A follower might be watching you in social media for months and then when it comes time to convert, they just search for your website directly.
When you start a social advertising campaign, you need to give it enough time to start working. If you are looking for quick results, social advertising isn't the way to go.
Categorized in: Social Media
Like what you've read? Please share this article