SEO Tricks To Not Fall For!
Written by Brick Marketing
It's unfortunate that a few bad apples have given the SEO industry a bad name. Most SEO consultants and agencies do their best to provide excellent customer service, advice, and white hat SEO recommendations to help their clients achieve real and lasting SEO success. Sadly, there are always going to be SEO tricksters trying to take advantage of unsuspecting site owners.
Here are 3 SEO tricks you should never fall for!
Link Exchanges
My boss told me that about 13 years ago, when he was just getting started in Internet marketing, he had someone on his team whose sole job was to build link exchanges. Day in and day out that's all this guy did and his annual bonus came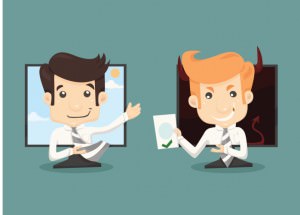 down to how many links he could get for the company! The more links you had the better your site did, so everyone was swapping links left and right with any site they could find. Google put the kibosh on link exchanges a long time ago, calling them link schemes designed to manipulate search rankings (which they were). Most site owners know better than to offer a link for a link, but link exchanges are still being offered and accepted every day. Brick Marketing even get emails from time to time telling us about how important links are and how we can help our site do better in Google by simply exchanging links with someone. They go immediately in our spam filter, but to someone that doesn't know the rules of SEO it may seem like a good idea. Link exchanges might be the oldest SEO trick in the book and you want to avoid it at all costs!
Keyword Stuffing
It amazes me that I am still explaining to clients why this SEO trick doesn't work! Keyword stuffing, or keyword density, is the idea that you need to use a certain percentage of keywords on every page based on the word count. This used to matter, because it helped Google better understand what your page was about. But as the algorithm has gotten smarter the less Google has to rely on exact match keywords to figure out what your site is all about! And when Google introduced the Hummingbird, which was all about contextual relevancy and understanding user intent, keyword stuffing was even more useless than before. "Google said that the Hummingbird update is paying more attention to each word in a query, ensuring that the whole query — the whole sentence or conversation or meaning — is taken into account, rather than particular words." It doesn't matter what keywords you use if the content doesn't support your idea/theme. Focus more on creating great content that sells your company and your brand as experts and don't worry so much about using a particular keyword 19 times per 212 words!
Mass Content Distribution
Before the Google Panda update, one way to get your content out (and earn a bunch of links in the process) was to submit your work to various e-distribution networks. You could easily publish the same post on 10 different content distribution sites with no real editorial process, so the moment you hit publish it went live. And some of those sites even did well organically, which was good from a branding experience. But like any SEO tactic that works, the spammers come out of the woodwork to turn a treat into a trick! Google realized that people were publishing the same post dozens of time and building a lot of unnatural links in the process, artificially inflating the SEO value of their website. So the first Panda update essentially killed those content distribution sites and blog networks, pushing them out of the SERPs for thin or duplicated content. You can still find great sites to publish your guest content on, but it has to be original, informative, and thought-provoking and above all-else, the only one of its kind!
Categorized in: SEO
Like what you've read? Please share this article