As SEO Evolves It Puts Small Businesses in a Tough Position
Written by Danielle Bachini
What it meant to "do SEO" even just a few years ago is drastically different than what it means today. Some elements remain the same, conduct keyword research and implement approved keywords into on site content. But the ongoing component of SEO, or how a website becomes trusted in the eyes of the search engines, has evolved. SEO used to be about link building, whereas now it's more about link earning. Link building tactics like submitting your site to mass directories and publishing keyword anchor text heavy press releases would improve your SEO efforts and required only a small amount of time and resources. However, these tactics have been eliminated from a white hat SEO campaign and can now result in penalties. SEO today requires ongoing content marketing and social media activity to generate natural links, and these two things require a significant amount of time and resources in order to do them well. Small businesses simply don't have either, which is why SEO has become more challenging for them.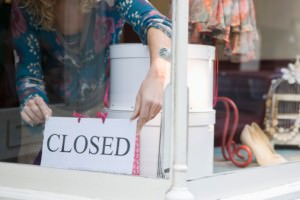 That doesn't mean that small businesses should just throw in the towel though and forget about SEO completely. SEO is more challenging, but certainly not impossible. Some SEO is better than no SEO and even investing a portion of your marketing efforts to SEO is a worthwhile investment. Of course, this probably means that SEO will need to be done in house. The impact will be slow to start, but as your business grows you will be able to increase your investment and eventually hire an SEO firm to take it to the next level. By doing SEO in house to start you will already have a foundation and knowledge of the industry that will be helpful when you start working with an SEO firm.
The nature of SEO, for any sized business, is long term. Results don't come overnight and unfortunately can be further prolonged for small businesses with small budgets. That doesn't mean that a search engine presence is out of the picture though. Small businesses can invest in pay per click advertising while they are working on SEO. PPC can be expensive, but that's something else to consider when setting up the marketing budget for the year. Understand your audience and if they are looking for what you have to offer online using the search engines, it's a worthwhile investment.
The one thing that small business owners should be warned against is giving in to those "cheap" SEO offers. Sure, it might be budget friendly, but in the end any offer like this is ultimately going to come back and haunt you. Paying for cheap links will get you a penalty and paying for cheap content is going to get you a bad reputation since target audience members (and the search engines) will see right through it. The cost of quality SEO might be frustrating, but it's the only way to do it. If you can't outsource it, learn it on your own for now and take it to the next level when you can afford to do so.
Categorized in: SEO
Like what you've read? Please share this article