When Will SEO Equal Sales?
Written by Nick Stamoulis
The primary purpose of any marketing campaign is to improve awareness of a company, product, or service, in order to generate more sales. There are many different types of marketing tactics that can be implemented. Some marketing tactics work to generate business in the short term, like advertisements, promotions, or direct mail marketing while others, like SEO, work to generate business over the long term. SEO is an inbound marketing tactic, which means that it works to put your business in a place where consumers can find you when they want what you have to offer, instead of pushing your message regardless of whether the consumer will be receptive to receiving it or not.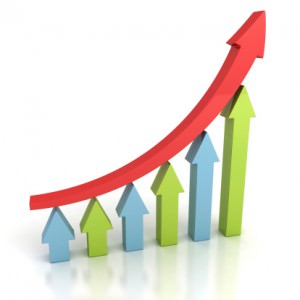 Business/website owners understand the importance of a search engine presence; however it's often still a challenge to get them to understand that SEO is a form of marketing that takes time to generate results. Business owners can't go into SEO with a "show me the money" attitude. It will blow up in their face because they will have unrealistic expectations which can lead to bad decisions, like choosing black hat SEO tactics that aren't approved by the search engines in order to gain a short term advantage.
Even though marketers tend to understand the nature of SEO and that it is a long term strategy, it's the ROI focused individuals within an organization that are always asking "When are we going to start seeing sales from SEO?" What can be even more frustrating is that it's a question that has no exact answer. There are so many variables at play that it's impossible to say "You will see an ROI from SEO efforts within "x" timeframe." A large part of SEO success and improving your presence in the search engines is to improve the trust factor of your website. The search engines want to rank prominently the websites that are established which is partially determined by the age of the website, the amount of quality content on the website, and the number of inbound links pointing to the website from other quality sources. None of this is going to happen overnight.
If you are really looking for ways to prove that an SEO campaign is working in the short term, it's about looking for small SEO "wins" as the campaign moves along. Within analytics there is a wealth of information that should be able to prove the case that SEO is working (however slowly). Once your site has been completely optimized for targeted keywords, there should be an increase in the number of keywords that are driving traffic to the site. It's often the long tail keywords (more specific) that will lead to conversions because the searcher knows exactly what they are looking for. The visitor trend should start to move upward after the site has been optimized and link building and content marketing efforts have begun. There may be dips here and there but looking at a six-month trend or so, it should be moving up. You should also start to see more referral sources (visitors coming from other sites over to yours), which is due to your link building efforts.
There is no set timetable for when SEO will equal sales, but if you are implementing SEO properly it will improve your bottom line eventually by driving more targeted visitors to the site.
Categorized in: SEO
Like what you've read? Please share this article