Don't Neglect Your SEO Responsibilities
Written by Danielle Bachini
If you want to drive traffic to your website from the search engines, SEO is a must. It should be viewed on the same level as every other necessary function that keeps a business operating. People turn to the Internet, specifically the search engines, when they are looking for products or services. It's a primary source of leads and revenue today. And yet, there are far too many companies out there that just aren't taking it as seriously as they should.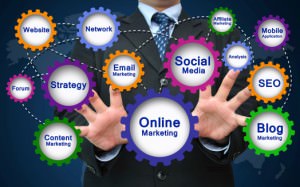 Most companies that we speak with claim to understand the importance of SEO, but the actions of some of these companies convey the total opposite. SEO isn't a priority for them; it's something that they "get around to" when there's time. We won't be the only ones to tell you that that approach simply does not work! What if you only "got around to" accounting, payroll, client meetings, product distribution, sales, etc.? The company would go under! SEO needs the attention that it deserves.
Typically only large organizations can afford to hire an in house SEO person or staff. Most companies that handle SEO in house pass the responsibilities on to the marketing department. In theory, there is nothing wrong with that. SEO is a marketing function. With the right training a marketing minded person or team can absolutely handle SEO responsibilities. It's not rocket science! But where most companies are wrong is that they give the marketing team SEO responsibilities with no additional time to do it! The marketing team is likely already busy enough as is. When there isn't enough time in the day, it's usually the SEO responsibilities that get left behind.
Don't think that this just happens to companies that handle SEO in house. The same can be said for companies that outsource it. Before signing on with an SEO firm, a company needs to understand that they can't just disappear from the equation and that web leads and sales will just magically start rolling in. The client remains a crucial component of the process. The SEO firm needs approval and guidance throughout the entire campaign and will check in on a monthly, weekly, or even daily basis depending on the nature of the campaign. If the client goes silent for days, weeks, months all it means is that the SEO work isn't getting done. The SEO firm isn't to blame when the results aren't there. An SEO firm can do the heavy lifting of the SEO program but without consent, they aren't going to publish anything.
Most companies have the best of intentions when they get started with SEO, but then become less and less involved. This just can't happen. If the results of the SEO campaign are good, active involvement is necessary to keep the results there. If the results of the SEO campaign aren't quite where you want them to be, all it means is that you need to keep working at it. Giving up and neglecting SEO responsibilities is the worst thing you can do.
Categorized in: SEO
Like what you've read? Please share this article