SEO Is Long Term…So Are You Willing to Wait?
Written by Brick Marketing
Just the other day I was talking with a client whose site was hit by a penalty after they made drastic changes to the content on their homepage. They recently (within the last two weeks) reverted back to the old content in hopes that would undo the penalty. Just the other day they emailed me, asking why their site hasn't rebounded yet. And how long would it take for the link building (that we just started mind you) to help grow their organic presence past their old ranking point.
I had to remind this client that just because you make a change on your website today, it might be days, weeks, or even months for Google to recognize and count those changes for or against your site. They rewrote that content back in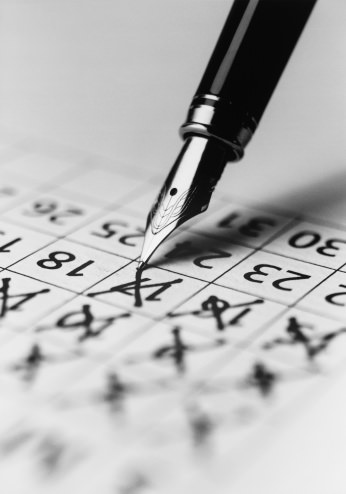 January and the penalty came down in March (possibly in conjunction with an un-confirmed Panda update), so if it took a few months for the negative effects to hit why would the positive come any faster? Even though Google has the ability to crawl the entire web in a few hours, they don't. That's why your link profile in Google Webmaster Tools might not be 100% accurate—you can remove a link but Google doesn't realize it for several weeks. As frustrating as it is, a lot of SEO is very much a "hurry up and wait" game, especially when dealing with a penalty. You scramble to get things fixed but don't know if anything you did actually worked until Google decides it's time to do a refresh.
We then discussed why content he published last week wasn't ranking even after it had been indexed. First and foremost, he was trying to use blog posts to compete for some of his more competitive keywords, which meant those new URLs (with no real SEO value) were competing with the homepage of other sites. Those blogs might do well organically for long-term keywords but they'd never unseat a competitor's homepage from the SERPs. Plus, the value of the content wasn't actually tied to the keyword he was targeting. It'd be like if I wrote a post about keeping bananas fresher for longer and wanted it to rank well for "fruit vendor." While I might use the term "fruit vendor" in the content that's not what it is really about, so it will never do well organically for that term. But content that he published last year is showing up on page one for the right keywords, once you realize what the real point of that content is.
Investing in SEO is a lot like farming. You plant the seeds now to eat in six months. You can stand over your plant with a hose for 24 hours but it's not going to grow any faster. The same principle holds true for SEO, and especially for content marketing. The work you do today, the content you write and publish today, might not do you much good organically for 3-4 months, maybe even a year depending on how competitive the field is. But if you don't do the heavy lifting today than in 6 months you won't get to eat! You have to know that in the end all the work and frustration will be worth it…provided you are willing to wait for it.
Categorized in: SEO
Like what you've read? Please share this article