Just Enough SEO Knowledge to Be Dangerous
Written by Brick Marketing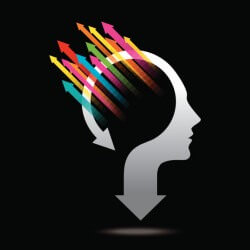 In my experience, the site owners that "goes it alone" when it comes to SEO fall into three distinct categories. Category A – they take their time and move cautiously, make small changes here and there and just let what happens happen. Category B – they hire an SEO firm and let them handle most of the strategy and implementation. Category C – they do their best to learn everything they can about SEO and set out to really make headway in the SERPs, for better or worse.
Category A sites don't usually see much movement very quickly, but given enough time those sites can and do well online. Usually these site owners are more focused on building their brand and connecting with customers. Great SEO is just a positive side effect of that. Category B sites, provided they hire the right SEO firm, can see huge improvements in 6 months to a year, especially if they are working from a good foundation. An SEO firm can really take an established site to the next level and help that company lock in their organic presence. It's Category C sites that sometimes make me nervous. Some site owners, especially if they have a marketing background, "get it" and understand the nuances that come with developing a strong SEO program. But other sites owners miss critical details and head down the wrong path. For instance, links are important right? Okay, let's get all the links I can! But it's no longer just about grabbing links left and right. It's about getting the right links from the right sites. But Category C site owners know that links are important, so links they get!
A little SEO knowledge goes a long way, but it can also take you a long way the wrong way if you don't see the whole picture. For instance, one site owner asked us to count how many times certain keywords appeared on their site. They wanted to make sure their pages were "optimized enough for Google." But, as I explained, it's not a question of how many times you use a certain phrase, but rather the contextual relevancy of the page and the site as a whole. You could pepper a page about manufacturing with "banana" (more than pepper, just throw it in 100 times), but never in a million years is that page going to rank well for "banana." But if a Category C site owner just knows they need to optimize their pages for various search terms they may miss the fact that their content as a whole has to support that idea in order for them to be successful.
SEO has changed so dramatically in the last two years that, even if you did have a pretty good idea of how things works in 2011, you are in dire need of a refresher course! For instance, did you know you can't use anchor text in press releases anymore? That all links in content you create need to be nofollow? If you have been operating on old SEO assumptions you might be leading your website into a dangerous zone! We've worked with plenty of clients that didn't even realize they were playing against the rules of Google until their site was hit and they have to climb their way out.
Categorized in: SEO
Like what you've read? Please share this article