A Guide to SEO Hats
Written by Nick Stamoulis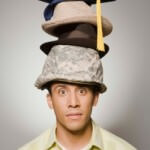 In the SEO world, there's a lot of talk about white hats, black hats, and gray hats. When talking amongst fellow SEO co-workers or others in the industry, we know what's being discussed when one of these terms pops up. But what if you're somewhat new to SEO? Do you have any idea what these SEO hats are all about? If not, read on for a high-level overview, so you know what SEO teams/firms/consultants/etc. are talking about!
White hat SEO
Merriam-Webster offers the following definitions of "white hat": 1. one who is admirable and honorable 2. a mark or symbol of goodness. (They also include a definition about computer hacking, but that's completely different from SEO so we'll leave that out of the conversation in this post.) So, just by those definitions, it's obvious that white hat is "good." In the SEO world, white hat means that you follow Google's Webmaster Guidelines, and never stray outside of what they consider to be a good SEO approach. Why Google only? Well, Google is still the top dog in the world of search. And following their rules can all but guarantee that you'll perform well in Bing and Yahoo! too.
Black hat SEO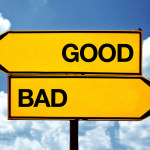 Black hat SEO is essentially the opposite of white hat SEO. It's using tactics that are against Google's Webmaster Guidelines (link schemes like paying for links or link exchanges that serve no purpose outside of linking, scraping or stealing content from other websites, hiding text, stuffing keywords, among others). Why would someone want to go against Google's Guidelines, you might wonder? Well, good question, but some black hat SEOs still think they can do these things to game the system and sneak by Google's filters. And sometimes they can and they do rank prominently. The catch is that it will eventually catch up with them and they'll receive a penalty from Google.
Gray hat SEO
Gray hat SEO is any tactic that isn't specifically outlined by Google as "good" or "bad." It's falling somewhere in the middle and hasn't been defined, although there's always something fishy enough about it that it wouldn't outright be deemed "white hat." White hat SEOs will typically stay away from anything gray hat too, just to stay on the safe side.
Where knowing the difference between the "SEO hats" really comes into play is when you decide to hire someone to do your SEO. Here's some information straight from Google:
If you're looking to hire a SEO, make sure the SEO does not use blackhat techniques. Not even the most experienced SEO can guarantee a certain rank for your site. Establish upfront your goals, how the SEO will reach the goals, and metrics used to evaluate success of the goals. See our Search Engine Optimization Starter Guide and Search Engine Optimization articles for detailed guidance. Be careful! Thoroughly conduct your own research and compare different options before hiring a SEO.
Categorized in: Search Engine Optimization (SEO)
Like what you've read? Please share this article