Is Your SEO Firm Being Transparent?
Written by Nick Stamoulis
Right now, we are working with multiple SEO clients that are trying to undo a partial manual action penalty or cleanup their link profile enough so that the next time there is a Penguin refresh they will be in a good place to recover. It's very much a "hurry up and wait" process. One client went back and forth with 4 reconsideration requests before Google removed the manual penalty. And the other clients are stuck in limbo until the next Penguin refresh comes down the pipeline. The saddest part is that none of these clients knew, before they started working with us, that they were doing anything that could have resulted in manual or algorithmic penalty.
All of these clients had been relying on the "expertise" of an SEO provider to manage their link building. The problem is that these SEO experts either didn't know or didn't care that the rules of link building have changed dramatically in the last two years. Their SEO providers were still relying on article spinning, directory submissions, link exchanges, and other link schemes in order to grow their link profiles. For one of our clients, that actually helped them do fairly well organically…until they got flagged with a manual penalty of course. But their SEO provider never sent over a link building report because of "proprietary" actions, so they didn't know what kind of links were being created in their name.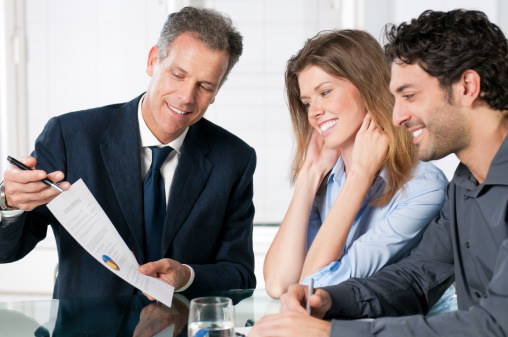 In my opinion, the key to a good relationship between SEO client and SEO provider is transparency. At the end of the day this is your website and you have the right to know everything that is being done to promote it. There are no secrets to SEO success and any SEO firm that claims "proprietary" tactics is just using smoke and mirrors to hide whatever they are actually doing.
When an SEO firm refuses to be open, honest, and transparent with their clients I am concerned that they are either A) doing nothing, just taking your money and sending you basic keyword reports (what some call maintenance mode) or B) what they are doing is actually working against your long-term SEO success.
If your website is penalized because of the actions of your SEO firm it's your neck, your online reputation, and your website on the line. Google doesn't care that you didn't know, didn't ask for, or didn't want those links. If they are tied to your website you are responsible for them, for better or worse. That's why I believe wholeheartedly in transparency. When all is said and done, if things go wrong your SEO firm can cut and run and leave you lost in the SERPs.
As an SEO client, you have the right to see link building reports that outline each and every link your SEO firm is creating on your behalf. You also have the right to review/edit any content your SEO firm might be writing and promoting as you. If you have questions about their tactics or methodology you deserve an answer in a timely manner. You should be informed of any major updates and what that means for your website. If you need to talk your SEO firm should not be impossible to get a hold of.
A good SEO firm is going to act as your partner, not just an outside vendor. And a good partner knows that honesty and transparency is key.
Categorized in: SEO
Like what you've read? Please share this article