Are You Following Updated SEO Best Practices?
Written by Danielle Bachini
When was the last time you reviewed your SEO campaign and compared what you're doing to what the search engines want you to be doing? If it's been awhile, there's a good chance that you might be using outdated tactics that could potentially land you in hot water. One of the most important things to understand about SEO is that it's constantly evolving based on the ever-changing search engine algorithms. As the algorithms are updated to improve user experience, an SEO campaign needs to be updated along with it.
Here are 3 SEO rules that you should be following:
Utilize "nofollow" tags
The majority of links that you create on behalf of your website today should be "nofollowed". This is a way to tell the search engines that the links aren't just there to pass PageRank. You are creating the links to gain visibility and drive traffic to your website. This applies to links that are paid for (ads, press releases) and are not paid for (guest blog posts). The nofollow tag essentially tells the search spiders not to follow that link. So, does that mean that these link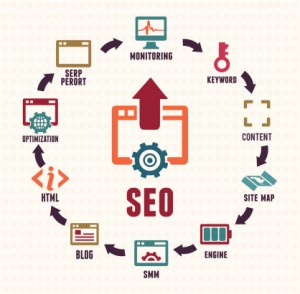 s have no impact on SEO? Not quite. They don't have a direct impact but can still affect an SEO campaign overall. For example, a press release can generate press and attention from those in the industry and could result in natural links, which might be followed. Some press release distribution sites and bloggers that accept guest posts will automatically nofollow these links, but it is your job to double check and ask that the links be nofollowed if they haven't been.
Use only branded anchor text
Keyword anchor text used to be an SEO campaign staple. It told the search spiders what the content on the page being linked to be all about. It was an easy way to gain traction for your primary keywords. Of course, the spammers took note and keyword anchor text was being splashed across the web and interfering with the user experience. Keyword anchor text was a primary target of the Google Penguin update and is now considered an unnatural link that can hurt your website and SEO efforts. If you think about it, it makes sense. People that link naturally to a site aren't going to link using a keyword. If anything, they will insert the full URL or maybe link to the company or brand name.
Create quality content and share in social media
SEO is really all about creating quality content on an ongoing basis. You can gain a little momentum by optimizing the website, but the content marketing component is what will keep that momentum going over time. Links still hold an important place in SEO, but the links that matter the most are the ones that occur naturally, not the ones that are placed by the website owner. The best way to generate inbound links is to become a source of information that people want to link to. Social media should be utilized to distribute content and get it seen by target audience members.
Categorized in: SEO
Like what you've read? Please share this article