You Don't Have to Go Through SEO Alone
Written by Brick Marketing
In the last few years the rules of SEO have changed dramatically. Link building tactics that were incredibly useful 5 years ago are now (at best) a waste of time or (at worst) a danger to your website. Many unknowing site owners have been caught by the Panda and Penguin updates simply because they didn't realize the game had changed. Even for those of us that work inside the SEO world day in and day out, the huge changes that Google pushed through in the last few years had us reorganizing how we go about handling SEO campaigns for our clients. The times are changing and sites have to change with them in order to survive in the SERPs.
Educate yourself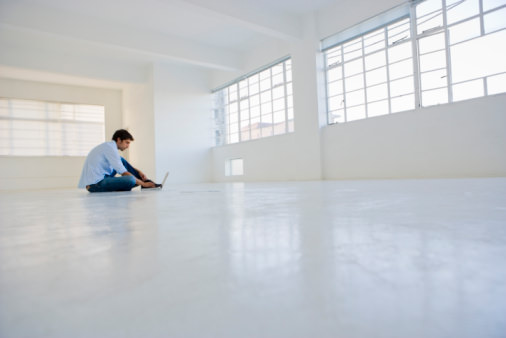 Top SEO websites like SearchEngineLand.com are a great place for site owners to learn the ins and outs of SEO and keep up with the changing times. Other sites like the Moz blog and SEMRush are also great resources because they are geared towards site owners and marketing professionals, not just other SEO people. Additionally, link building expert Eric Ward has a newsletter chock full of great tidbits.
A good SEO resource website covers everything from link building to onsite optimization to social media promotion and content marketing and more–everything a site owner needs to know about SEO.  If you are responsible for the SEO success of your website you need to take it upon yourself to be educated. At the very least that means if you choose to hire a full service SEO firm you won't be fooled by smoke and mirrors and invest in a company that is using outdated tactics.
Even if you don't hire an SEO firm to handle your campaign there are dozens of forums, community websites, and other resources out there for you to rely on so you aren't flying solo. Ask questions; look for guidance from those that have been around for a while, read case studies, and more. The more knowledge you consume the better your SEO program will be in the end!
Work with a reputable SEO firm.
If you do decide to work with an SEO firm it's crucial you hire a reputable SEO firm that is actually going to help you succeed, not just take your money and run. There are dozens of fantastic SEO consultants and agencies out there that will not only help your website grow positively online, but also educate you along the way. On the other hand, there are more than a few less than scrupulous "SEO experts" out there that are uniformed or lacking in experience, fly-by-night types that don't care how many clients' sites they harm, and generally just not the kind of partner you want to work with. A good SEO firm is going to be 100% transparent about their actions, is always going to be willing to answer your questions and help you learn (an educated client is a better client), and is genuinely interested in your long term success.
At the end of the day your SEO firm should be true partner, not just an outside vendor. They should care about your success as much as you do and work with the rest of your team to build your online brand.
Categorized in: SEO
Like what you've read? Please share this article