Search Volume Running Low? Tap Into New Avenues
Written by Nick Stamoulis
Depending on what industry you work in, your priority keywords could have a very large search volume (10s of thousands of searches a month), or a relatively small search volume (maybe only a few hundred). If your website is sitting fairly comfortably towards the top of page 1 in the SERPs how much room for organic growth is there really to be had? When search volume caps out how can a brand continue to expand their online presence and drive more traffic to their website? The answer is to look for new, yet relevant, avenues you can push your brand into.
There's always some area you can expand to. The challenge is finding keyword targets that represent opportunities to get in front of people earlier in the sales cycle ideally before they're exposed to competing brands. For example, people that are looking for a new home may end up needing storage, but they don't know it yet so your site could be the one that helps with tips on staging their current home. Another example would be expectant mothers that don't need diapers just yet, but will soon enough so why not be the diaper-selling brand that gets in front of them during their pregnancy?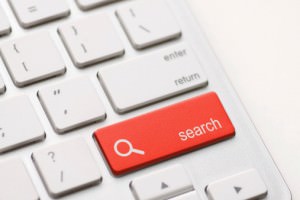 The key here is to connect with potential customers before they really need your services and products. Like Marios said about the expectant mother, she might not need diapers for 6 more months but you know that once the baby is born she'll need thousands of them! Connecting with her now might not result in sales today (which is what many businesses are looking for, the quick win) but it could mean a very, very profitable relationship down the road for the diaper brand that connects with her first.
So how might that diaper brand go about connecting with expectant mothers who aren't necessarily interested in purchasing diapers just yet? They could form partnerships with companies that sell pre-natal care products like vitamins or maternity clothes. This gives their brand some exposure to their future clientele before they are really on the mom-to-be's radar. They could produce content centered on getting ready for a new baby, almost like a monthly countdown checklist (which would include stocking up on diapers and hey, here's a coupon for your first purchase!). The diaper company could also produce video tutorials on how to change a diaper, something many first time moms and dads may have no clue about how to do but will need to master fast. The idea is to get your brand involved in their lives before they really needs your products/services so that when the time comes you are 2 steps ahead of the competition who is just reaching out to them for the first time. This is definitely a more long-term strategy but it could mean mush more loyal customers down the road.
When your organic traffic begins to flat line, yet you're doing really well in the SERPs, it could mean that there just isn't that much extra organic growth to be had aside from a handful of visitors here and there. That's a great problem to have because it means you've really solidified your presence in your industry! But obviously most brands want to continue to grow and attract new customers and build their business so one way to do that would be to position your brand as a resource before customers even realize they need you. To do that you'll have to expand your reach and look for new avenues that help you connect with your target customer before their usual buying cycle even starts so that when the time comes you're already a well-known and trusted partner.
Categorized in: SEO
Like what you've read? Please share this article