Interview with SEO Expert Ruud Hein
Written by Nick Stamoulis
Recently I had the chance to interview SEO expert Ruud Hein. Ruud is the Senior SEO at Search Engine People, Canada's top SEO firm, as well as the editor-in-chief for the company's SEO blog which routinely pushes out great and fresh content. If you don't already read it, the Search Engine People blog is a great source of information for site owners and marketing managers looking to educate themselves more about SEO.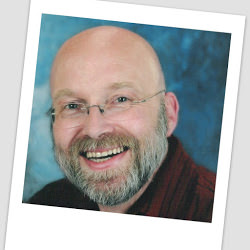 This interview is rather long, but is worth the time to read through all of it! Thanks so much to Ruud Hein for spending the time to answer all of my questions! 🙂
Question: How did you first get into the world of SEO?
Answer from Ruud Hein: <smiles> As a parent, sort of. I had just emigrated to Canada and we were expecting a baby. Back then email, IRC, Usenet and ICQ were the main ways of staying in touch. I wanted something more so I slowly built a web site, learning every step of the way. I remember searching how to make a link. And searching was Searching with a capital S back then. Anyway, that site grew into a family friendly kids site. One of the things I did was host free virtual pets for download. Catz and Dogz had come out and these things were pretty expensive for some. Then I wanted to simply get more people in for those virtual pets – but how? I had heard about people making that happen but what did they do? I couldn't picture something specific. I visited a couple of forums and settled in at Cre8asite Forums. There I learned from awesome people; Kim Krause of course, Ammon Johns (Black Knight), Ron Carnell, Stockbridge Truslow (Grumpus), and many others. The stuff people are looking to do now? User friendly site, focus on conversions, good content, great stuff, earn the click? You know, all that stuff that's so upfront now because Google has found algorithmic ways to demand it? That's what they were doing 10 years. That's what they taught 10 years ago. That's how I "grew up".
I applied what I learned, tried stuff, gave back what I learned, and soon was invited to become a moderator.
That's where it began, that's how it began.
Question: What do you do to further your own SEO knowledge?
Answer from Ruud Hein: That was one of the questions I posed a couple of times to a couple of people at the forum back then. That intrigued me . They said, "Search engines want this" or "Inktomi prefers that" but how did they know?
Reading. About information retrieval in general. About what can be done, could be done. Watching: what do the search engines do, what do they say? And trying (that's another word for testing, also known as succeeding).
That's what I still do today, with a heavy emphasis on the reading. Mostly because I'm fascinated about what can be achieved. Research papers are fun to read, basically.
But of course to "do" SEO you don't need that much information. Make your site search engine friendly and make it user friendly; then deliver the singular best in your niche. It's not a case of "build it and they will come" but unless you're running a fly by night operation in it for the short run, crap won't fly.
Question: 2012 was a big year for SEO thanks to all the furry animals Google pushed our way—what big changes do you think are in store for 2013?
Answer from Ruud Hein: The usual "by extension" kind of stuff. Google+ continues its steady growth. It's where the grown-ups live and where the pace isn't hastened.
We're going to see knowledge graph optimization with companies trying hard to get in that graph and learning that the only way in is to earn it.
Structured data… Not sure if the push will continue that hard. The machine may have enough marked up now to learn from but either way I fully expect us to find ourselves between a rock and a hard place one day when Google presents answers much more than links.
Long tail traffic – long associated with crap and fluff — will continue to be squeezed by Google. It's not that much about the (web) spam for them; it's about ensuring (re)search returns solid stuff. "The Google" is the Internet to people; the stuff it returns is Google, to people. At the same time you see a very strong focus both on the top and on the user. Many of Google's papers are about optimizing the top queries, the top results, and that for a particular user. "Accuracy at the top"; "Latent Collaborative Retrieval" with the focus on matching things with a user based on their query and optimizing those results specifically for a user; "Latent Structured Ranking" with its focus on a scalable method for making user-matched recommendations (be it in music or in documents) which top is optimized to show a good and accurate blend of predictions of what that user should want to see there.
This is why understanding audience is so important. We're at the very, very beginning of a business wave in user personas. Content carpet bombing will become increasingly prohibitive in price. You can drop a bunch of crap on your site because you run the risk of Panda taking care of it. So you have to produce top notch. Now you either do that very targeted so it shows up for the right user (groups) in the right query spaces or your run the risk of simply never being there in that user <> query match. If you think about optimizing your document so it gets ranked, you're stuck on a pre-2004 dead-end road. You're thinking pure information retrieval. You're thinking document <> query match but we're (going) past that.
It's not complicated. It's just like when you look at your own business, your own site. You see queries; "keyboard clean putty", "clean milk out keyboard", "clean coffee off laptop keyboard". And you realize; these are different people, different groups, different personas. They talk (search) different. They are from different backgrounds. You can meet them with one cookie cutter response: conversion rates guarantee that someone out of the 100 will become a customer anyway. But if you meet them on their terms and on their turf, suddenly you're doing conversions in groups. Not 2% of 100 people but 2% of this group and 2% of that group and 4% of that other group, etc.
And Google is doing the same. If there is just one thing that'll stick with you let it be that: today's search is about user <> query matching, not document <> query matching. With that as your guiding light you can't go wrong for the next 2-4 years.
Question: What algorithm updates would you like to see in 2013?
Answer from Ruud Hein: This is the kind of stuff you never remember queries for to explain but whatever update has caused some queries to return a ton of the same domain on page 1 – turn it down! Way down! Along the same lines, let something quality related loose on the set of download sites. There is a lot of spam (crappy search results pages in the search results), a lot of "wait – what?!" moments when clicking through to these sites from some queries, and frankly some domains showing up I don't even dare to try – they feel that shady just from the SERP looks of it.
For code online do an optional longer description. I often see a snippet from the code or from a comment in the code returned but it would be helpful to see a short description of the project (think Github).
Make it a setting so I can filter out things written by people that don't have an author presence (hint … let the reader beware…). Based on the posts we get delivered and suggested simply saying "let's remove or lower the rank of content that is associated with shadow characters and sockpuppets" you clean up a lot of crap.
When it comes to health, weight, parenting, pet raising – everything where the experts don't even agree yet a body of known facts exists anyway – it is often very difficult to find good information. This is a difficult one to solve but I wouldn't mind having additional authority signals to help me filter and understand. Domain age – meh. But a "80% of dog breeders recommend this resource", now that would work for me.
Question: Time is tight for many small business owners. If they only had a few hours a week to devote to their SEO efforts how should they divvy up their time?
Answer from Ruud Hein: Depends a lot on the size of your site. Some SMB's have a huge online presence. Some big clients have small sites. It depends.
But in general?
1. Starting with your most trafficked pages, every now and then pick a page on your site and check it. Nothing in SEO matters by itself but create a slide path of well aligned, self-corroborating elements and you help search engines ease into what you want your page to do. So go ahead and write a good <title>, click inviting meta description, truthful and unspammy H1; make it so anyway can know what your page is and does just from these elements. Back it up with paragraphs of text that actually do deliver what you promise – and try to over deliver.
2. Keep it clean and simple. From URL to title; clean and simple.
3. In active link building, just hand over your site, your page, to someone who often emails you funny stuff they find on the net. You know who they are. Ask them; I want to see how this page looks when shared – can you share it with me? Or: "can you pretend you're sending me this page to help me clean coffee from my keyboard?" See how they phrase it, how they link it. (Pro tip 1: catch the sharing on your site to figure out how people share your stuff. Pro tip 2: search how your resources are referenced on blogs and forums). Use that type of wording and linking instead of keyword keyword linking.
4. Socialize. Be there. The machine is human.
5. Add. Answer. Address. Be the most helpful site in your niche. If needed, send them to the other store, the other site, the same way Kris did in Miracle on 34th Street (link: http://en.wikipedia.org/wiki/Miracle_on_34th_Street#Plot)
Question: Are there any SEO tactics that you think are overrated? Underrated?
Answer from Ruud Hein: The whole concept of SEO tactic is overrated. Unless search engines are buying from you and making you money, who cares? It's that classic line; show me the money. It's about the users, the buyers, the customers – it's about the people. If you think that's all very airy hippie sh.. talk, imagine for a moment IBM, Microsoft, Twitter, BMW, Asus, SEOmoz, Majestic, Gateway, Apple, and hundreds – thousands! – of other brands, including your local shops. Imagine doing a search for them and they don't show up. Think Google can pull that off? Be the search engine without those brands? If you are somebody they have to include you. Who would trust a search engine that doesn't include the businesses you know?
Focus on the people. Focus on what you are to those people. Focus on the conversions.
As for underrated – simple hard work is often underrated. Quality content that takes a real time investment. Making something that is something. That's underrated.
Question: How do you determine the effectiveness of an SEO campaign?
Answer from Ruud Hein: Show me the money.
Question: Aside from automatically hiring Search Engine People :), what should a site owner look for in a company when they are considering outsourcing their SEO?
My favorite example is plumbing and plumbers. Plumbing is relatively simple; it's not rocket science – just like SEO. You can do it yourself. Just like SEO. Often it's not worth the effort and your cheaper off long run or at the very least more efficient hiring someone to do it. In both cases – plumbing and SEO – there is no mystery sauce. No secret thing to do out of sight of the customer that magically accomplishes something. It's all very logical.
With that in mind you should feel perfectly comfortable asking "how does that work?" every step along the way. And the company should be able to explain it; if they can't explain the machinations of the machine, do they really know the machine?
So sit down with them and ask them "what are you going to do – and why? How does what you suggest help me?" If they suggest an audit and that audit suggests you improve your titles, that's all very good but how does that help you? What's strategy, what's tactic, and what's technique?
Question: You're pretty active on Google+. Do you think Google+ will ever be as big as Facebook or is it going to always be limited to us marketing/tech folk?
Answer from Ruud Hein: Google+ is a long play. It's the professional, real world proof of web identity place for grown-ups. AuthorRank is key. You know how people can be surprised and say "you're not on Facebook?!" (or more often; "you don't have a Facebook?!"). Within 2 years that will be the puzzled astonishment when you're a writer publishing anything on the web and you don't actively have a Google+ proof of authorship identity. Within the 2 years after that (so we're talking about within 4 years max) you're not going to get published without it. Finding a web publishing related job will become hard without a profile. It's something I've started to demand since the beginning of this year.
Google+ is going to continue to grow steadily as it does. At the time of writing it is the second largest social network measured by active users. As the 15-25 year olds grow up and grow into the workplace, this is where they'll end up. Facebook will be one thing, Google+ something else.
Question: Google+, Flickr, Facebook, LinkedIn, Twitter, YouTube—what's your favorite social network and why?
Answer from Ruud Hein: Google+. Nice pace, good stuff. Twitter is a close second but it's less cozy than it used to be in 2007-2008.
Google+ is where I'm at now.
Question: As the editor-in-chief for Search Engine People's blog, what does a prospective guest blogger have to do to impress you?
Answer from Ruud Hein: Have a social presence. I see a huge amount of weird email addies with Rapportive reporting nothing back on the identity. It's 2013 and you would be a real person, writing for the web, and you have no accounts anywhere at all? No LinkedIn, no Twitter, no Facebook, no Google+, no Flickr, no nothing? Sure….
Ideally tell me specifically about what you hope to write – and what you want to write about it. In my experience – heck, I think in everyone's experience – a person can be really good in one or two things. You can't be awesome in everything. So when I get one of those emails suggesting 3 topics (or showing links to 3 example posts) ranging from "how to link build to deep pages", through "how to do content marketing", all the way to "usability testing for dummies", alarm bells go off. This is an article mill. 500 word fluff pieces with the basics we've read over and over again. So ideally, tell me how you're going to write the definitive article on your go-to area; the thing everybody always comes to you for to know more about.
Finally, don't give up. I sent anywhere from 50-100 rejection notices a month. It's rare that someone comes back to me and asks "ok, so what can I do to make this better?" Some of the best writers on the blog started out like that.
Question: What are some of the most common mistakes you see bloggers make, both the small businesses and enterprises?
Answer from Ruud Hein: Voice. They talk like The Company. File under: user persona, audience. Pick characters in your mind and write to them. Don't advice Prospects or Visitors. Write a post to your best friend (link: http://www.searchenginepeople.com/blog/write-so-it-matters.html) and believe – know! – that they will follow your advice. Now what do you tell them? Still want to send the reader into the woods with that fluff piece? Or are we getting real now?
Crap expertise. Waffling the same stuff we've seen elsewhere in a way as if you're the expert. Crap expertise will get you crap clients; people who know less than what you wrote. Don't present something as if you just figured it out when it is knowledge that belongs to someone else or to the industry you're in. It's OK if you're still learning too. Write about what you don't know (link: http://www.searchenginepeople.com/blog/write-what-you-dont-know.html)
Question: Search Engine People pushes out a lot of content and obviously it has worked wonders for the company. How can a small business owner that doesn't have a team of guest writers capture some of that success?
Answer from Ruud Hein: Consistency. You have to show up. It doesn't need to be every day. Start by writing 12 posts before you begin. Do it in a short time so what you write is fresh in your mind and you start to go from idea to idea. Schedule those posts; 1 per month.
Take a break, a breather. Write 12 more. Now we're starting to talk. You now have 2 posts per month. You're doing more and more consistently than most other blogs do.
Depending on what you do, who you are, and what your budget is (that includes time) you can easily fill it up more. Write 12 more: 36 weeks. It's easy to see it fill up forwards to 52, scheduled all the way into next year. Too daunting? Think filling up half year schedules.
Question: For some enterprises, getting everyone onboard the SEO train is a bit like herding cats. What can an in-house SEO professional (or even just the marketing manager who cares about SEO!) do to rally everyone to their cause?
Answer from Ruud Hein: Get real: nobody gives a … nobody cares about what you do. When's the last time you were super concerned with or fascinated by what a co-worker does or is trying to achieve? At least half of the people you deal with are their because they have to make a living; if they win the lottery tomorrow they're going to pursue their dreams and that job and your SEO stuff is not it.
So the trick, "trick" rather, the way in is to figure out how you can help them. What can you help them accomplish? How can you make them look better? How can you lighten their load? What's in it for them and how can you deliver it to them.
*****
This non-paid interview is designed to give the Brick Marketing audience insights and different perspectives of SEO, link building, social media and web marketing. Past expert interviews include: Ann Handley, Eric Ward, Mike Moran, Andy Beal, and Jordan Kasteler to name a few.
If you would like to be interviewed by the Brick Marketing team please contact Brick Marketing here:
https://www.brickmarketing.com/contact
Categorized in: Expert Interviews
Like what you've read? Please share this article