Interview with Search and Social Expert Rob Garner
Written by Nick Stamoulis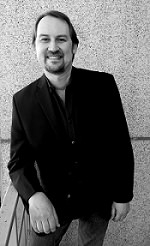 Recently I had the chance to interview search and social expert and newly published author Rob Garner. Rob was featured on the cover of the Spring 2012 issue of Search Marketing Standard and has been interviewed and quoted by many top business and news publications including The the Wall Street Journal, Dow Jones, Reuters, Mashable, MediaPost, Adweek, Ad Age, Direct Marketing News, Mobile Marketer, Smart Business Magazine, Search Engine Watch, Clickz, CNNMoney, and The Dallas Morning News. I'm honored that he would take the time to be interviewed for the Brick Marketing Blog! Rob is a co-founder of the Dallas / Fort Worth Search Engine Marketing Association, served as its president from 2006-August to 2008, and also serves on the SEMPO board of directors as vice president.
If you're looking for a great guide to social media and SEO you should definitely check out his new book, Search and Social: The Definitive Guide to Real-Time Content Marketing. I had the opportunity to read it and Rob's book is chock full of great tips, insights and action items for business owners and marketers alike. If you're confused at all about how social media marketing and SEO can work together to better your online presence than this is the book for you!
This interview is rather long, but is worth the time to read through all of it! Thanks so much to Rob Garner for spending the time to answer all of my questions! 🙂
Question: What exactly is "real-time content marketing?"
Answer from Rob Garner: Real-time content marketing is an extension of "real time marketing," and is a marketing answer to the new real-time publishing landscape we live in. Content is everything, and without it, search engines and social networks do not exist. Modern consumers have expectations of businesses to be there as fluidly through a broad definition of content as they might react themselves. Considering this expectation, and also the fact that any business that has a website or social presence is a publisher, real time content marketing has emerged a critical marketing and business approach.
As we get deeper into the definition and approach, RTCM is inextricably tied to an integrated search and social strategy. So the impact on marketers who are siloing their efforts in content, search, and social is tremendous, and requires a reworking of strategy, tactics, and logistics.
Question: The Internet never sleeps but obviously marketers and business owners need to. How can a business stay in "real-time" outside of their regular business hours?
Answer from Rob Garner: One key thing to recognize is being real-time does not mean that a business must take a harried approach to real-time content marketing, or be sleep deprived, in order to be effective. It instead requires a lot of planning, having the right people in the organization, knowing audience language, and knowing when and where to engage. In some cases, you might to have additional staff. Triggers can be set up to forward critical messages that need to be addressed. But it is also very subjective to your type of business, and scale of your business. Responding daily and in a timely manner is a good mindset towards being "real-time".
Question: In your book you make a point that "recency is the new relevancy." Do think this shift was driven by the search engines or the searchers?
Answer from Rob Garner: Both, but more by the search engines. Larry Page had stated his intentions for developing real-time crawling, indexing, and retrieval in the early 2000s, and by his own account, he said his engineers did not think he was serious. If you also consider the searcher's experience, then the best answer for search queries is often not the one "over all time," but within a certain framework of time. So if you are searching for a TV schedule, Google knows that this term has recency parameters, likely for the schedule on the current day. In the past you might have gotten a TV schedule that was 5 years old, but consideration of recency, content freshness, query deserves freshness (QDF), etc. all provide for fresher results to meet different search needs.
Question: Why do you think some business owners, CEOs and even marketers still like to keep SEO and social media in separate silos? Is it still possible to be successful if you do silo the two disciplines?
Answer from Rob Garner: It is easier to manage in silos. Many businesses are just now beginning to understand how the two have merged to form an entirely new discipline. A business can still be successful in some areas, but without focus on integrated search and social, they would never know what the benefits and opportunities are. They would not know how search was creating increased value in social channels, and vice versa. Budget allocations become lopsided as well, especially when businesses do not know the exact cause for the uptick in various metrics.  And the individual search and social teams may lose credit for value they are creating, simply by ignorance or apathy for understanding the basic concepts.
Question: What do you think the future holds for Google+? Will it ever see mainstream adoption on the same scale as Facebook?
Answer from Rob Garner: I would make the case that Google+ already has mainstream adoption, as it is fundamentally rooted in its longstanding Gmail service. What a lot of marketers misunderstand is that Google+ is not a destination or hub like Facebook – it is a platform for informing the user experience on their 60+ web properties and services. Google has successfully implemented a robust search and social layer, and while it may not yet be fully utilized in every property, we already see it in a number of their biggest entities such as web search, Youtube, and even Google News. In this sense, logged in Google service users (any Google related account) are experiencing G+ en masse, whether they know it or not.
Question: How can a business determine what kind content is best for them, their SEO campaign and their audience?
Answer from Rob Garner: They should study their audience, keyword language, spend hours reading and studying their audience, and also the type of content they prefer to consume. Once they know the common content types, they should assess other content types that competitors are not using, and why. Here lies many potential opportunities. For example, one vertical may be inundated with video and white papers, but a gap analysis for content types finds interest in power points, and that other competitors are not capitalizing in this area. It is subjective, and businesses must look closely at content types as a key part of strategy.
Question: If a SMB is working with a limited content marketing budget, where should they focus most of their attention to start?
Answer from Rob Garner: SMBs should focus on foundational content for frequent questions within the business space. A simple frequently asked questions section on your website provides content for visitors on your site, and for those who search for answers in search engines. It also allows your business representatives to address similar questions social spaces but paraphrasing or customizing the answer, and also to provide for further reference. First questions to address should revolve around your specific business and brand terms, then expand to the generic topics related to your industry, service, or product types. Addressing specific and common questions in your business can also go way beyond FAQs, and include video, image, PDFs, PPTs, and other asset types.
Question: Social marketers or SEO professionals—who should be "in charge" of a company's content marketing campaign?
Answer from Rob Garner: A highly strategic approach would facilitate multiple disciplines, as search, social, and content touch all areas of a business. A separate strategic facilitator is ideal, and if either of the two become the main stakeholders of content, then the strategy will only suffer. "Facilitation" is the key word here, because social and SEO each need freedom for content creation, but they need to be tied into the overall strategy. So a strategist or a new department with deep roots in search and social that works as a traffic cop or conduit between the two would be ideal.
Question: There are so many social share buttons and widgets to choose from. Is it better to stick with a few of the biggest sites or just add a multibutton share widgets?
Answer from Rob Garner: It is subjective, but generally including buttons for the big 4 is a good idea – LinkedIn, Facebook, Google+, and Twitter. Multibutton widgets are great for a uniform sharing method, but the multibutton widgets that show 30-40 options may be overwhelming to some users. In those cases where a smaller or niche button is required it can be better to get that specific code to complement other top buttons you are using.
Question: Do you think social bookmarking sites still provide real value to both users and the sites that share their content? How do you see social bookmarking sites evolving over time?
Answer from Rob Garner: Bookmarking sites are one of the original forms of integrated social search, in the sense that communities provided the context for discovering new content. If you look at Pinterest, bookmarking is still as big as ever. Bookmarking is going evolve more by the behavior of a user for content, and the context will be applied to other users. So the actual content usage or engagement becomes the actual "vote" or "bookmark." There was a great search technology that came out a few years ago called Wowd, which showed popularity at the keyword level in real time. It actually observed real-time consumption of content, and showed it at the keyword level, and also by trend. Wowd's technology was acquired a few years ago by Facebook. It was really a new concept in social search, but it some of the behavioral elements of bookmarking.
Question: What's one of the biggest mistakes a company can make when implementing a social commenting strategy?
Answer from Rob Garner: Not understanding the communities in which they comment in, and not proactively engaging in the conversation before something negative occurs. Each blog, newspaper, or forum has its own set of written and unwritten rules, as well as their own hierarchy of influencers. It can take days, weeks, and months to absorb the culture of a community. A reactive business can get a rude awakening if they think they are going to jump in a redirect a conversation. But if everyone already knows your name and the value you provide, then it can make things a lot easier to engage.
Question: In your new book you mention that you could devote another entire book to forums. What makes you such a fan of them?
Answer from Rob Garner: Forums and bulletin boards have been around since the beginning of the Internet. Strong bonds form on communities, and an expert can earn respect through earned participation which translates into many other benefits. Though I've been in digital marketing since the mid-90's, I've spent thousands of hours administrating and participating on forums for business, hobbies, and for research. From a marketing perspective, owning or engaging in communities keeps you up on current language of a target audience, provides social interaction around content in real-time, and also creates user-generated content for search engines.
Question: What's the best piece of advice you can give a marketing manager that is struggling to integrate their social media and SEO teams?
Answer from Rob Garner: Get your teams, consultants, or other stakeholders in the same room, and educate on how search and social works together, and how it will benefit them. Cultivate relationships between stakeholders. It is really not a technical thing, it is an organizational and people thing.
*****
This non-paid interview is designed to give the Brick Marketing audience insights and different perspectives of SEO, link building, social media and web marketing. Past expert interviews include: Ann Handley, Eric Ward, Mike Moran, Andy Beal, and Jordan Kasteler to name a few.
If you would like to be interviewed by the Brick Marketing team please contact Brick Marketing here:
https://www.brickmarketing.com/contact
Categorized in: Expert Interviews
Like what you've read? Please share this article