Are The Right People Finding the Right Page On Your Website?
Written by Nick Stamoulis
Just the other day I was talking with one of our full service SEO clients about the progress of their new site. This company, a staffing agency, operates in multiple verticals, so their SEO program has a lot of ground to cover. I noticed in their Google Analytics account and Webmaster Tools data that one particular vertical seemed to be doing really well organically. Since the beginning of the year one of their staffing pages in that category has pulled thousands of organic visitors, when before it was hardly getting any organic traffic. That's exactly the kind of growth we like to see!
But when I brought this up to our client they mentioned that the amount of leads that section of their business was getting hadn't increased at all. Until I had mentioned it they didn't realize that vertical was getting so much organic traffic! So what gives? How could a page triple its traffic but not see any increase in leads over the same amount of time? Turns out, the page itself was to blame.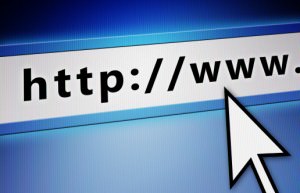 This staffing agency refers to their job seekers/candidates as "consultants." But it seemed like, for those coming to that page on their site, they were looking for consulting services in a particular field, and were not actually the job seekers the page was trying to attract. This was a simple case of the content not matching the user-intent and search behavior, which is a common problem many websites deal with.
It's important to remember that at the end of the day your website needs to connect with your target audience and reflect their needs, ideas, and search patterns. While it needs to appeal to your C-suite (because they are the ones signing off on the final design), you can't let your bosses need to be cool or savvy or different get in the way of actually doing business. Sometimes you have to work industry jargon into your site's copy in order to prove to other industry leaders and competitors that you belong there, but if your audience isn't using that jargon to search what good is it really doing for your business?
For instance, in the case of our staffing firm client, the page is meant to be targeting people that are searching for things like "careers in X," or "X job opportunities," but the content has been written to support searches around "X consulting." Hence, they are getting a lot of people to the site that are looking to hire a consultant, not people that are looking for jobs in this field. This is a concern that I had pointed out to them several months ago, but the company has hung it's hat on calling their job seekers "consultants", so it's no real surprise that there is a disconnect between the search traffic, the user intent, and the content's goals.
This is something that every site manager needs to keep an eye on, especially as time goes by. Search patterns and behaviors change. The way people look for information today might not be how they search for the same ideas in 6 months. While you don't have to chuck your entire website out the window to keep up with the changing tide, you will need to revisit and tweak your content from time to time to make sure it stays on point.
Categorized in: SEO
Like what you've read? Please share this article