The Reality of What SEO Success Looks Like
Written by Danielle Bachini
SEO requires a significant investment. If a company is going to handle SEO in house it means that current employees need to be properly trained and have adequate time to dedicate to SEO efforts or it means that new employees will need to be hired. If a company is going to outsource SEO, it means sending a portion of the marketing budget each month to the SEO agency. No company is going to throw money at something without expecting it to succeed over time. That's why it's so important to establish realistic SEO success metrics at the onset of an SEO campaign to ensure that everyone is on board and in agreement.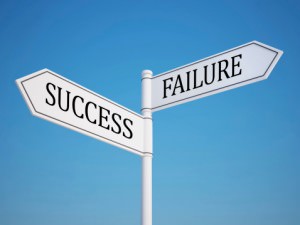 Here's what Marios Alexandrou, East Coast Director of SEO at STEAK Search Marketing had to say on the topic:
It's important to establish success metrics before starting an SEO campaign. Only then can you argue that your SEO efforts worked. Of course, when determining those metrics both sides have to agree that they are achievable AND wouldn't be achievable without an active effort. For example, if overall web usage is growing 5% a year then your SEO success metrics would presumably be greater than 5% a year.
Success metrics need to be attainable and realistic and focus on the right things.
Here's what a website owner should focus on when executing an SEO campaign:
Increase in organic search traffic
This is the number one indicator of SEO success. Organic traffic from the search engines should increase after working on SEO compared to before SEO efforts began. Of course, it's necessary to look at a trend over a significant period of time. If you start working on SEO in September you can't expect to see big things in October. For most clients, we recommend to at least give the campaign 6 months to start gaining momentum and then, due to seasonality, typically look at monthly year over year data.
Increase in visitors overall
If an SEO campaign is working, it should mean that traffic should be increasing from a variety of sources. SEO tactics involve publishing content across the web and in social media. The number of referral sources should steadily increase throughout an SEO campaign.
Increase in conversions
If you're targeting the right keywords and generating more traffic, conversions should also be on the upswing. Of course, SEO isn't the only factor contributing to conversions. The website itself needs to be user and conversion friendly.
Notice that one item NOT on this list is rankings! More from Marios Alexandrou:
I don't promise keyword rankings and certainly not when the list is short. I'd much rather look at traffic to the site and conversions from that traffic. I've seen plenty of situations where traffic has increased and rankings haven't changed. I've also seen traffic go down with no change in rankings. If all I looked at were rankings, I'd be ignoring reality.
So if a site owner is focused purely on a few keyword rankings, I'll make the case for looking at traffic and conversions instead. If I'm not convincing enough then it's not a good fit. Sometimes you just need to walk away.
Categorized in: SEO
Like what you've read? Please share this article