5 Questions to Ask an SEO Service Provider
Written by Nick Stamoulis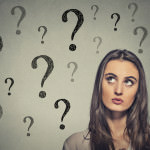 The SEO industry has come a long way in recent years but it sometimes still can't shake that "shady" vibe. Well, that's because, unfortunately, there are still plenty of shady characters trying to sell SEO services to inexperienced and naïve website owners. If you're thinking about working with an SEO service provider it's important that you do your research to ensure that you work with one of the "good guys." We really do exist! Before signing on the dotted line, be sure to ask an SEO provider these 5 questions:
What is your background/experience?
A trustworthy SEO provider will be open and straightforward about their experience and the clients they have worked with in the past. They should be able to provide multiple references. We believe that an experienced SEO provider doesn't need to specialize in your industry. In fact, it might be better if they don't. You'll get a fresh perspective and it can set you apart. Make sure the SEO provider doesn't say anything about having a relationship with the search engines. No SEO provider does!
What is your approach?
Trustworthy SEO providers will all have a similar approach. Look for an SEO provider that specifically mentions that they play by the rules, follow the search engine webmaster guidelines, and are "white hat." They should outline that SEO is a long term process and they are willing to customize a strategy based on client needs. Avoid an SEO provider that guarantees results.
What types of links do you build?
Inbound links are a ranking signal to the search engines which means that inbound link building remains an important part of an SEO campaign. However, today's link building strategies are much more focused than they were in the past. While SEOs used to look for any link opportunity, today they should only build links on high quality sites that are related to the industry. If the SEO provider talks about directories or article marketing, ask for more information. These tactics are still relevant as long as the sites are related to the industry but broad directories and article sites aren't going to do anything for your SEO today. The SEO provider should mention that the best types of links are those that are earned naturally from good content which brings us to…
How do you handle content?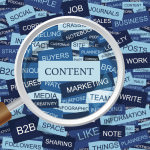 Content is a huge piece of the SEO puzzle. Without content, what are you going to optimize and what are people going to share? For this reason, content has become a responsibility of SEO providers in many cases. If your SEO provider will be handling content, what's their approach? Ensure that their writers are English speaking and that the content will be original.
How often are we in contact?
Your SEO service provider should be available to you whenever needed (within reason of course). In some cases it also makes sense to have regularly scheduled calls or in person meetings to review reports. It's shocking that some SEO clients don't know what their SEO firm is doing for them!
This is a simple outline of some questions to ask an SEO service provider before you work with them. Of course, knowledge is power so we'd recommend doing additional industry research too so that the initial discussions can be even more productive.
Categorized in: SEO
LIKE AND SHARE THIS ARTICLE:
READ OTHER DIGITAL MARKETING RELATED ARTICLES FROM THE BRICK MARKETING BLOG: