Protect Your Website with White Hat SEO
Written by Nick Stamoulis
Like it or not, all website owners are essentially at the mercy of the high and mighty Google. When people are looking for information, what do they do? That's right, they "Google it." This means that website owners that want to rank prominently for relevant keywords in a Google search need to play nice with the search engine giant and follow their Webmaster Guidelines. Google is continually rolling out new updates to its algorithms and if you aren't following these guidelines, or practicing white hat SEO, you could find yourself in trouble.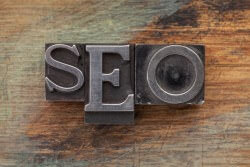 A few years ago, many website owners found this out the hard way when Google released the now infamous Panda and Penguin updates that targeted low quality content and spammy links. While the updates since then have been less severe, the impact has been long lasting in the SEO world. Google's message was clear: don't mess with us. In order to protect your website over the long term, and receive organic search engine traffic to your site from Google, it's necessary to practice white hat SEO.
Here are 3 ways white hat SEO protects your site from search engine updates:
1. Focuses on quality link sources.
Link building has undergone many facelifts in the history of SEO. Originally, nearly any inbound link was a good link because it was the quantity of inbound links that mattered. Site owners would get any link they could find, regardless of where it came from. Once the Google Penguin update came along and penalized websites for having unnatural links and participating in link exchanges, the focus shifted to the quality of the link portfolio instead of the quantity of links a site had. In fact, an important part of white hat link building today is focusing on link earning. When your website is linked to naturally by another site, it's because you have something of value to their audience on your website. That's why blogging is so important to SEO today. Quality, informational blog posts are going to generate the kind of natural attention (and links) that Google is looking for when determining how to rank a website.
White hat SEO means you don't engage in any link building activity that might send the wrong message to the search engines. Instead of going after every link, site owners should concentrate on building quality links from a variety of trusted sources and earning natural links by creating quality content.
2. Ensures that "SEO friendly" content is still written for the human reader.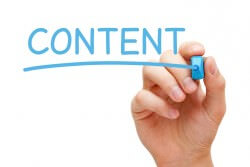 One of the most important things to do to make your white hat SEO campaign successful is to make sure that your SEO doesn't overshadow the user-experience. Content needs to be written for a human reader, not a search spider. After all, the reader is your target audience member. You want them to appreciate the content, share it, and consider your business to be a thought leader which is what is going to result in trust and clients and customers over the long term. Yes, the search engine spiders are important too, but think of them as a secondary audience. Content optimization is important, but don't overdo it. Content that is loaded with keywords is a major turn off, to both target audience members and the search engines.
3. Keeps your website clean and spam-free.
Believe it or not, the way your website is designed can have an impact on your SEO. Is your website ad heavy (especially above the fold)? That can have a negative impact on the performance of your site on the search engine results page (SERP). How fast does your site load? Google freely admits that page load time is a ranking factor. Are there are lot of broken links? 404 errors stop both the visitor and search spider from effectively navigating your website. Is your content thin and stuffed with keywords? Then you better watch out for the next Google update! White hat SEO is designed to keep your website both search engine and user-friendly, without going too far in any one direction. To keep an eye on technical SEO components that can affect search ranking, be sure to check your Google Webmaster Tools account on a regular basis.
While it may be tempting to utilize black or gray hat SEO tactics to try and obtain quick gains in rank, don't do it! It will eventually catch up to you and it can be very difficult to come back from a harsh Google penalty. Instead, focus on white hat SEO and remember – slow and steady wins the race!
Categorized in: SEO
Like what you've read? Please share this article