Choosing a Preferred Domain in Google Webmaster Tools
Written by Nick Stamoulis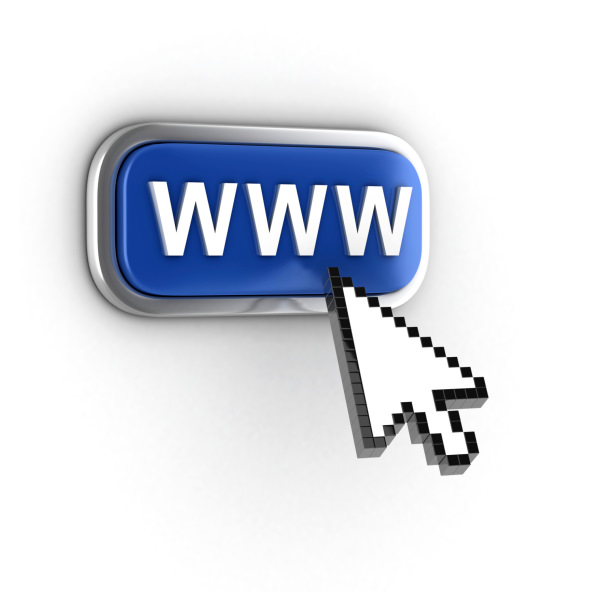 Have you set your preferred domain in Google Webmaster Tools yet? Google defines preferred domain as "is the one that you would liked used to index your site's pages". They go on to explain that there can be two versions of the domain if you don't set the preferred domain, which means that they both can have completely different backlinks profiles. This can be a big problem, especially from an SEO perspective, because essentially Google would treat the two links as different websites. It can even cause a duplicate content penalty.
Always Set a Preferred Domain
When I notice that a client may not have set their preferred domain, I always let them know. Every now and then, I notice that a client will have both the www version and non-www version of their domain working. This meant that when I typed in clientsite.com into the address bar the site did not automatically redirect to www.clientsite.com. I was worried that this might be impacting their SEO in some way, so I threw both domains into Moz's link tool and found that the two URLs actually had slightly different back link profiles. The non-www domain had 1,107 links and the www domain had 2,459. That's a pretty sizable difference!
I sent a quick email over to our client recommending that, even though it didn't look like they had ever received a duplicate content penalty (which is entirely possible given two versions of their site were live!) they use a 301 redirect and make www.clientsite.com the preferred domain, saving any link and SEO value that clientsite.com may have accidentally been siphoning away.
Set the Preferred Domain in Webmaster Tools
While I was waiting for a response from our client I went to their Google Webmaster Tools account to make sure the www version of the site was the one being indexed. Thankfully it was and at some point someone at the client's company had taken the time to set the preferred domain in Google Webmaster Tools to the www version. Phew! In Google Webmaster Tools you can either set no preferred domain, or choose the www or non-www version of your site. Luckily someone over on the client's side had the foresight to set the preferred domain to www!
Notice how the preferred domain isn't set in this screenshot? Well, that's what the screen looks like if it hasn't been set. Click the box next to the one you want and follow the instructions!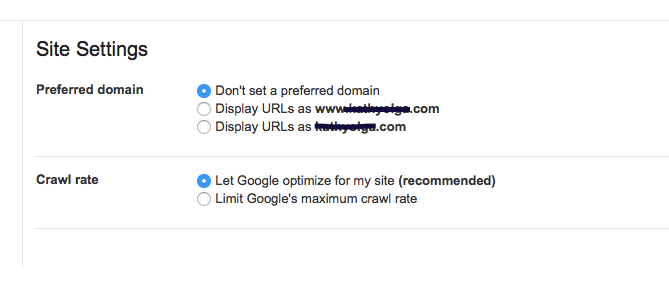 What Google Has to Say About Preferred Domains
Here's what Google has to say about setting your preferred domain to www or non-www;
Once you tell us your preferred domain name, we use that information for all future crawls of your site and indexing refreshes. For instance, if you specify your preferred domain as http://www.example.com and we find a link to your site that is formatted as http://example.com, we follow that link as http://www.example.com instead. In addition, we'll take your preference into account when displaying the URLs. If you don't specify a preferred domain, we may treat the www and non-www versions of the domain as separate references to separate pages.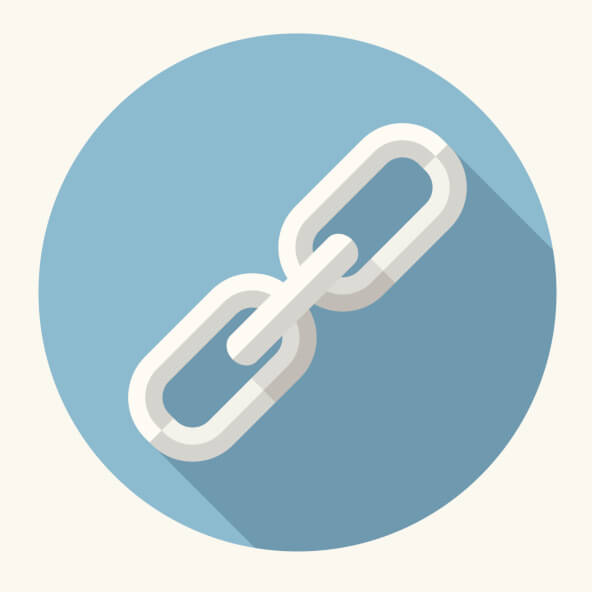 That last sentence is highlighted because it's important that site owners understand why taking the few seconds to select a preferred domain (www or non-www, it's up to you) is so important. If you don't tell Google which version of your site to focus on it's entirely possible that the search bots will crawl both versions of your site, which could ultimately lead to a duplicate content penalty. This is one of those simple mistakes that site owners don't often realize they've made until it is too late and they have to wait for an algorithm update to completely recover.
It's completely up to you as the site owner to decide if you want the www or non-www version of your site set as the preferred domain. There is no inherent SEO value in choosing one over the other, so just be sure you pick one and stick with it! You don't want to risk building links that aren't being counted in your favor, or having two versions of your site live at the same time.
Categorized in: Search Engines
Like what you've read? Please share this article