READ THE LATEST DIGITAL MARKETING ARTICLES: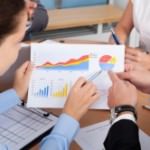 Written by Nick Stamoulis

When getting started with an SEO campaign one of the first things that should be done is getting Google Analytics set up on your site if it's not already. It's a fairly simple process and it's free information straight from the almighty Google. Without Analytics data it can be difficult, if no...