READ THE LATEST DIGITAL MARKETING ARTICLES: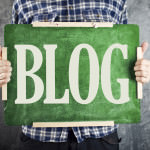 Written by Nick Stamoulis

One of the best ways to give your SEO program a boost is to become a content marketing machine. Content that includes targeted keywords is what gets noticed by the search engine spiders and content that provides useful information is what gets noticed and shared by target audience members. Win win. ...