READ THE LATEST DIGITAL MARKETING ARTICLES: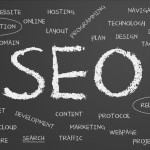 Written by Nick Stamoulis

SEO is important. There's no denying that. Search engine optimization tactics are what help to improve the search engine presence of a website and let's face it, the search engines are where people turn to when they are looking for the products or services that you are trying to sell. If you can...